Customer: Unilever PLC
Location: Leeds, West Yorkshire
Installer/Principle Contractor: Ben Johnson

Komfort Products:
Polar Single Glazed,
Polar Double Glazed,
Formica Doors
*For our new, enhanced single glazed system please see Polar 35
** For our new, enhanced double glazed system please see Polar 101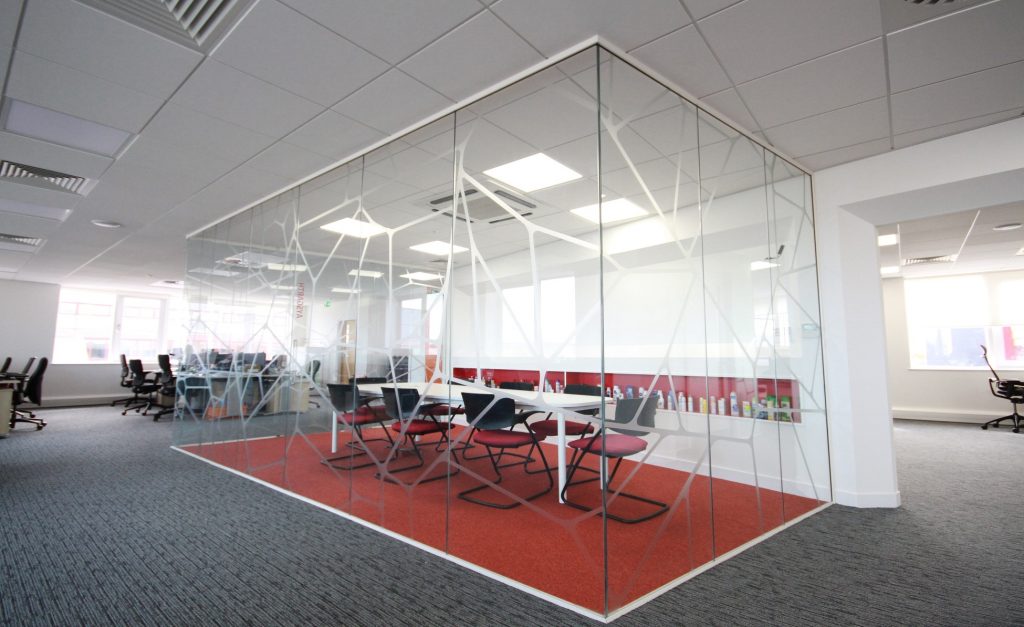 The Unilever R & D Facility Project
Background
Unilever is the world's largest consumer goods company and is considered as Europe's seventh most valuable company, delivering to over 190 countries and owning over 400 brands. The principle Contractor, Ben Johnson appointed Komfort to assist with the design, fit-out and furnishing of Unilever's R&D facility in Leeds.
The Building
The facility spans two buildings housing research laboratories, office space and consumer experience areas. 200 employees work across 30,000sqf of space. To ensure business continuity during the interior rebuild, the construction was carried out in three phases.
The Brief in Brief
Ben Johnson were contracted to create innovative and exciting areas which aligned to the Unilever brand identity. One of the main requirements was for the design to promote and enhance agile and collaborative working. The full scope of work included ceilings, partitions, graphics, floor finishes, furniture and bespoke joinery. When and where it was possible, Komfort's full product range was used.
Komfort's Solution
To meet the dynamic brief, Komfort's Polar glazed partitions were used to divide spaces and create enclosed meeting areas. This is a stylish solution which allows light to permeate the space and creates an environment which encourages collaboration and creativity.
Manifestations were used on the glazing to meet Health and Safety regulations and also to provide privacy when necessary.
To ensure the best use of space, whilst meeting stringent fire and acoustic performance requirements, we selected our Komfire product. Komfire offers a distinct angular partition that was integrated with door frames.
Lastly, Komfort manufactured the ceilings and Formica doors which were used on the meeting rooms.
The end result
The extraordinary project was completed to the highest standard. Komfort's products offered the perfect combination of aesthetics, design and performance. Unilever's R&D facility now promotes agile working and is firmly representative of Unilever's notorious brand.
As always, it was a pleasure to work with Ben Johnson, and we look forward to collaborating with them on future projects.
Komfort Products Used
Please note that Polar 35 is our new, enhanced single glazed frameless system and Polar 101 is our enhanced double glazed system
Unilever R & D Facility Gallery
Members and Accreditations