Manifestations/ Digital Printed and Etched Glass
Complement interior decor, brand identity and natural lighting with Komfort's manifestations, digitally printed and etched glass. These additions uplift spaces into imaginative environments, whilst also providing a degree of privacy to meet safety regulations and allowing light to be shared.
Visually inspire with limitless designs, colours and styles. For manifestations the printed design is adhered to the glass; for digitally printed glass the design is printed directly onto the glass; for etched glass the designs are etched into the glass. Bring glass partitions to life in a completely unique and characterful way.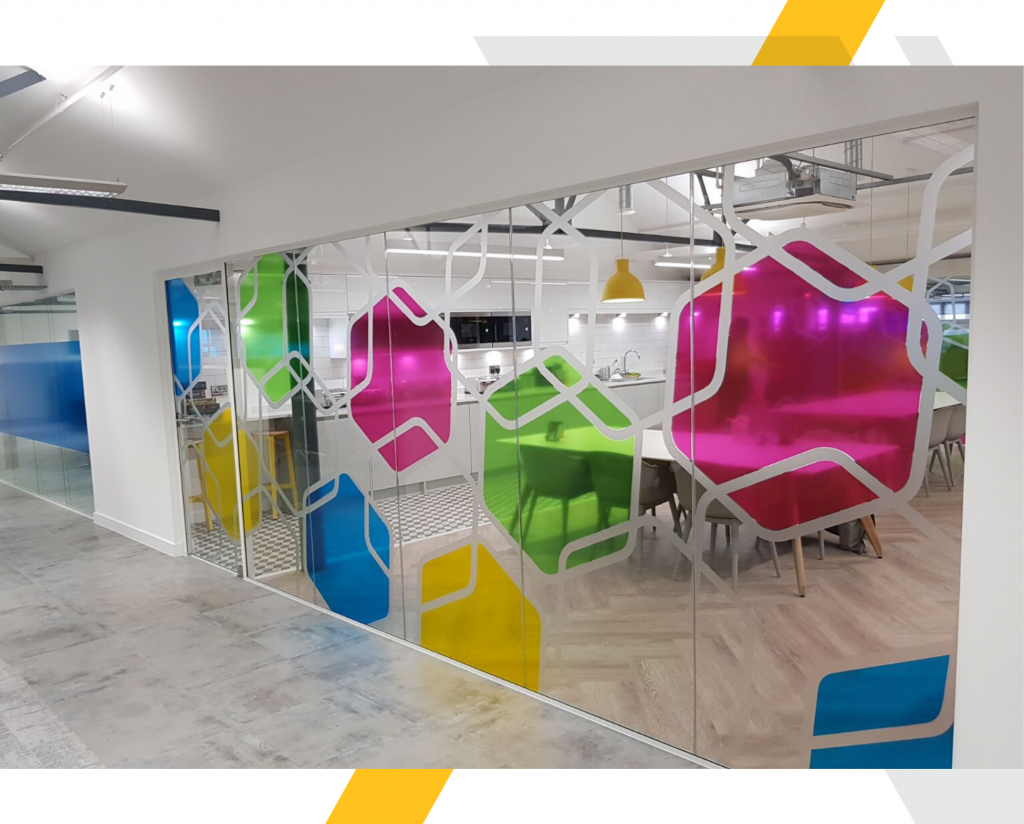 Discover our Koncept Range