Kross Glaze 600
Komfort's industrial style glazing brings an intriguing and characterful way of dividing open-plan spaces into beautiful private areas, with an Art Deco aesthetic. When balanced with contrasting natural materials, exposed brickwork and biophilic design, Kross Glaze comes to life.
Komfort's Kross Glaze system allows designers to be creative with the glazing and panes and is available with reeded glass. This system is ideal for integrating tech panels for room booking systems and more.
Visit our Kross Glaze 600 product page for more information.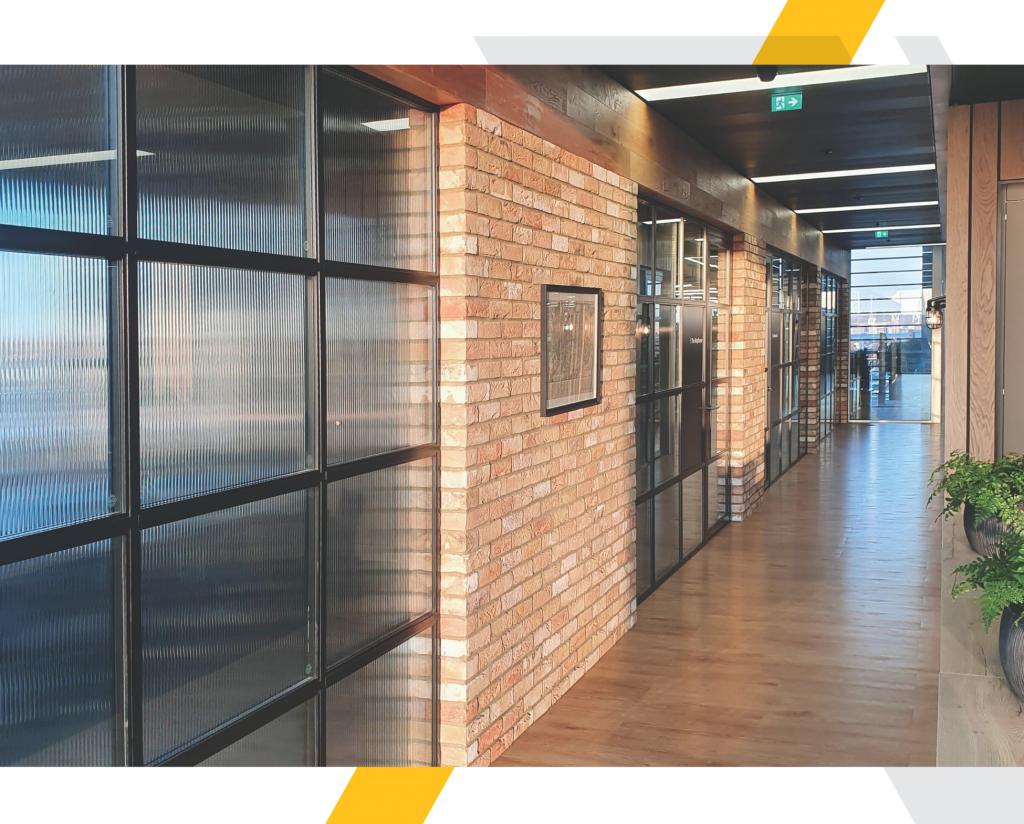 Discover our Koncept Range