Introducing Kube+ Solo
The way we divide office spaces has evolved. To engage, focus and inspire collaboration between employees, workplaces require quiet and private spaces to be solitary and captivating places to collaborate.
With a more fluid work style and environment, acoustic control is being intrinsically linked to productivity and increased stress and is integral to the success of any space. With employees being interrupted 50-60 times a day, it is no wonder we are seeing so many pods in the market to help overcome this and improve employee wellbeing.
Building on the success of our Kube range we are excited to introduce our Kube+ range to encourage a more agile and functional work environment. With Komfort's specialist understanding of acoustics, the pioneering Kube+ range offers enhanced performance through intelligent glazing and door design, with single- and double-glazed options available.
Sound insulation and ambient noise levels influence privacy in busy open-plan environments. Komfort is launching their range with the Kube+ Solo pod system to offer escapism, a place of quiet and concentration for individuals in these spaces, achieving acoustics ratings of up to 37 dB (DnT,W).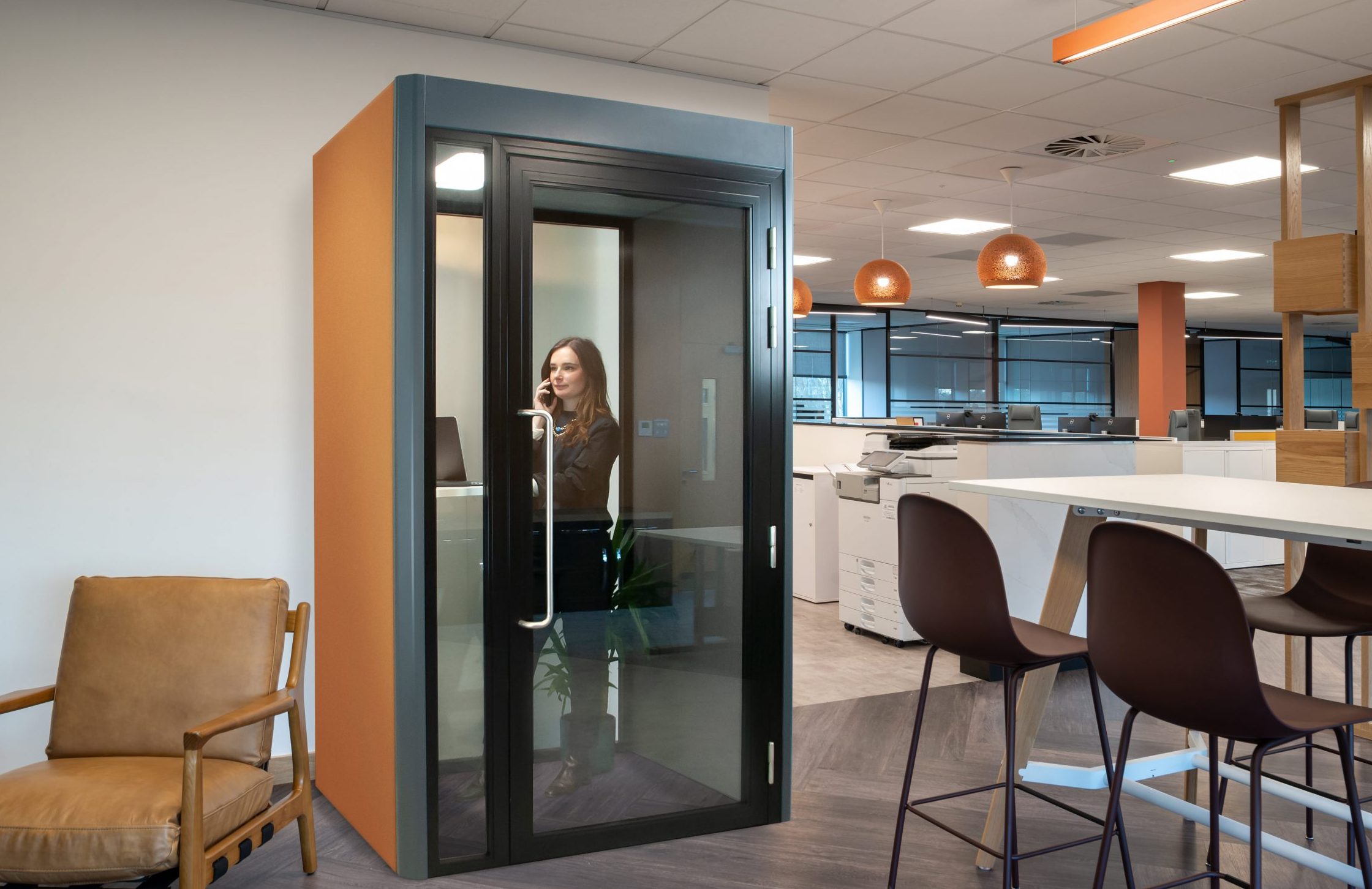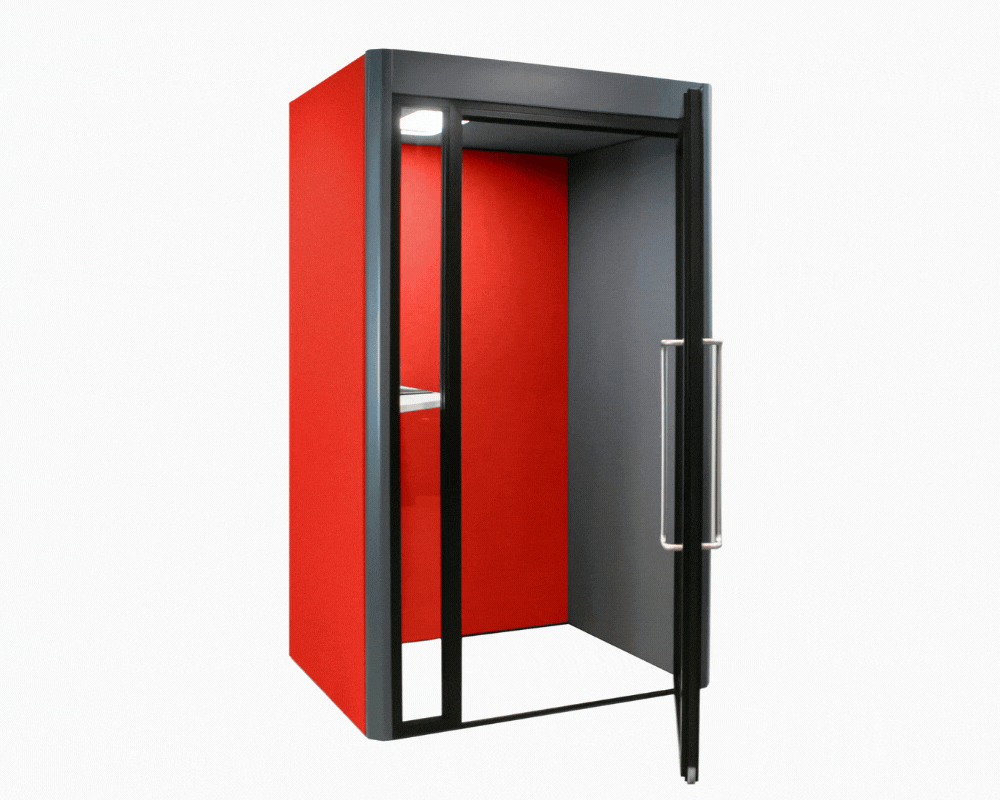 CREATIVITY IN DESIGN
The Kube+ range has been manufactured to allow for complete design freedom. As standard, there is a choice of 12 fabric colours available for the interior and exterior acoustic lined side panels, and special finishes will be available upon request. The aluminium framework can also be powder coated to any RAL or BS colour to add contrast or synergy with the surrounding environment. The back panel can be glazed or solid, depending on your requirements and design.
ADAPTABILITY
There is no escaping the need for adaptable systems for being considerate of wellbeing, the environment, the economy and future change.
This Kube+ range is designed for future change and adaptability as it stands directly on the office floor with no base. The entire system can be assembled and dissembled quickly and be used time and time again. The robust structure and materials make it safe and quick to install and easy to relocate.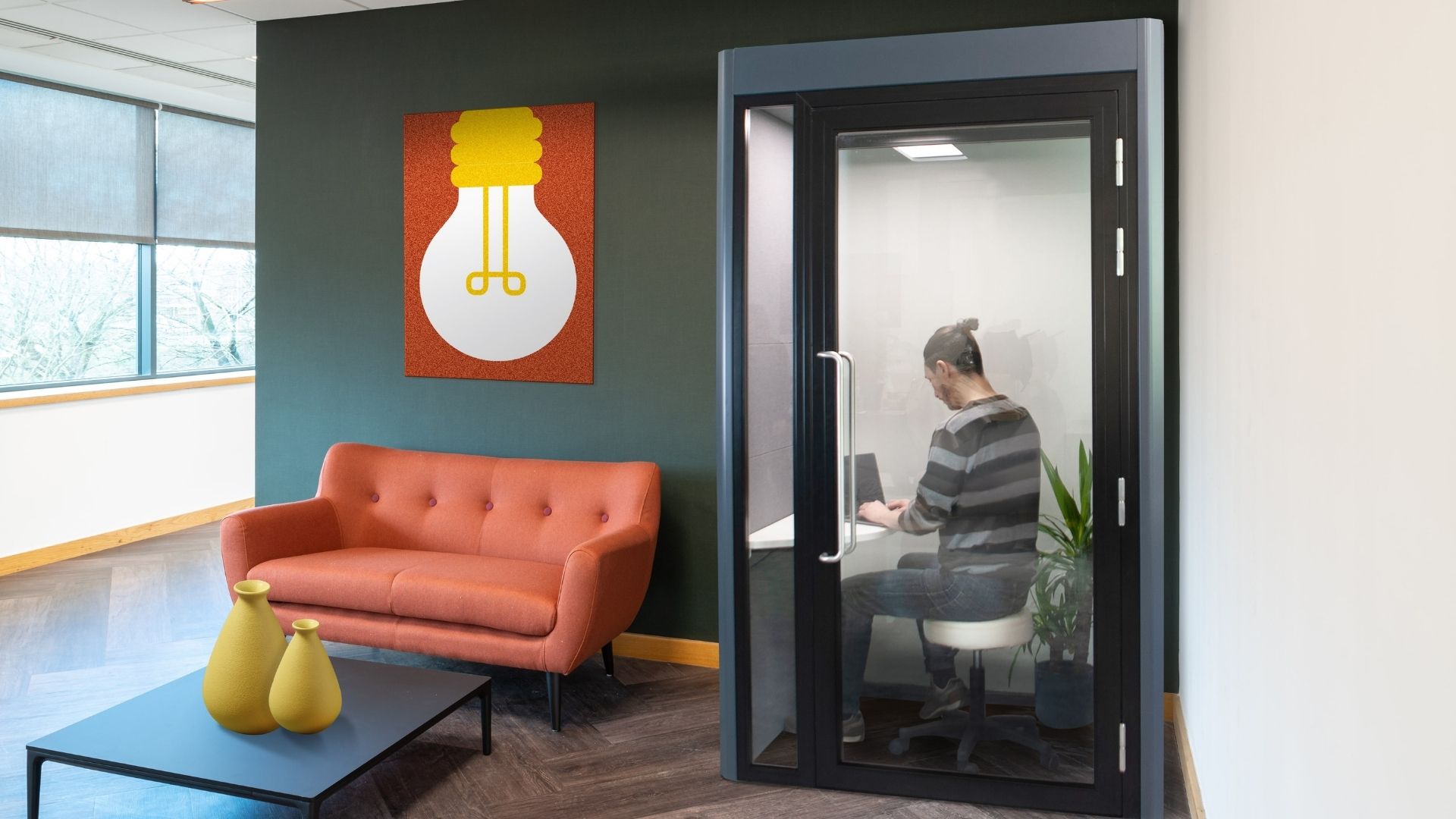 TECHNOLOGY INTEGRATION
The system is also adaptable to user mood, daylight and temperature with LED lighting and air circulation fans operated through passive infrared sensors upon entry. Power modules and USB chargers are also integrated within the Kube+ range as standard.
The Kube+ range helps designers create environments where people want to spend their time through well-considered design.
If you are interested in learning more about our Kube+ range, please contact us below or download our technical downloads by clicking the links below.
Specification Support
If you have any questions regarding design or specification support for our partitioning and door systems, please contact our expert team who will be happy to support you.