Karen Sergi – Living a Life of Komfort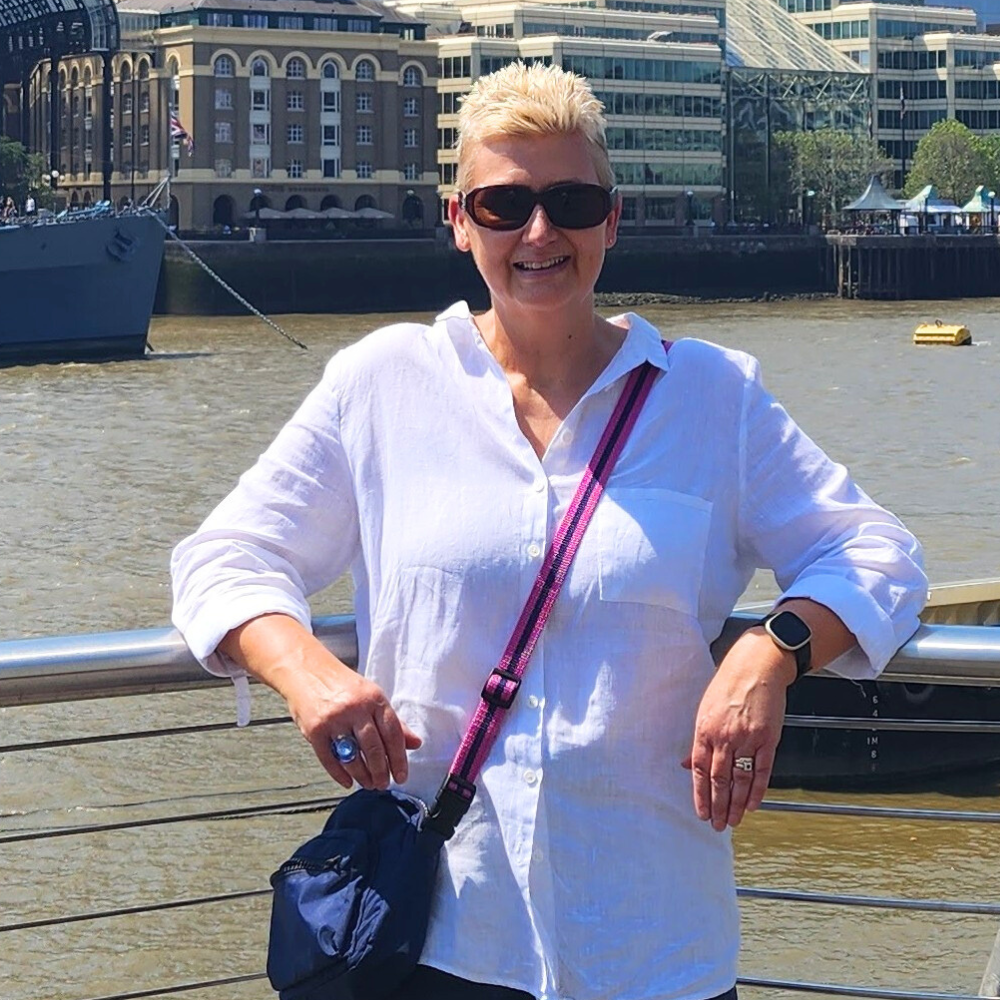 As part of our 50th anniversary, we are celebrating some of our longest serving colleagues and finding out what makes them love their jobs at Komfort. 
Karen Sergi, Sales Office Supervisor
Start date: 1987
Karen lives in a village just outside Crawley, a 10 minute drive from the offices at Whittle Way, where she started as a temp in 1987 and just, well, never left….
Despite some very tempting job offers, she has always preferred the team and work ethos at Komfort.
She says that she has 'Lived a Life of Komfort' with the company 'in her veins'.
Karen's career at Komfort spans 37 years and saw her celebrate her 21st, 30th, 40th & 50th birthdays with her colleagues, as well as her engagement and marriage. Over that time she has seen Komfort evolve and adapt through the decades, and has over the years, and presently works with some amazing people.
When she started the company was celebrating its 1st million pound profit and she witnessed the £100m+ turnover in subsequent years. At its height the offices, manufacturing and warehousing occupied 10 units, employing over 300 people and with a fleet of 20+ lorries delivering all over the UK, establishing Komfort as a leading UK partitioning brand.
All of this at Whittle Way, where the company consolidated its Crawley workforce earlier this summer – and where Karen can see the actual spot that she sat on her very 1st day at Komfort.
She knows the product range inside out and has complete confidence in the quality of engineering, manufacture and ethos of continuous innovation. However, it is the level of customer service that she thinks is unique, and she knows this keeps customers coming back to where their word is their bond.
Outside work Karen is a keen fitness freak, mainly "Bouncefit Body on a trampoline and PT. She also enjoys travel and is looking forward to a Nile cruise later this year. However, she also enjoys coming back home, to Komfort.