Komfort Kube – For the individual and the collective
In line with the WELL Building Standards and changing workplace needs, leading companies and designers are rethinking their office layouts. Using their market knowledge and product expertise, Komfort has introduced their Kube range to respond to these needs. A series of pods and booths suited for any commercial space, designed to accommodate different working styles, individual wellbeing and safety.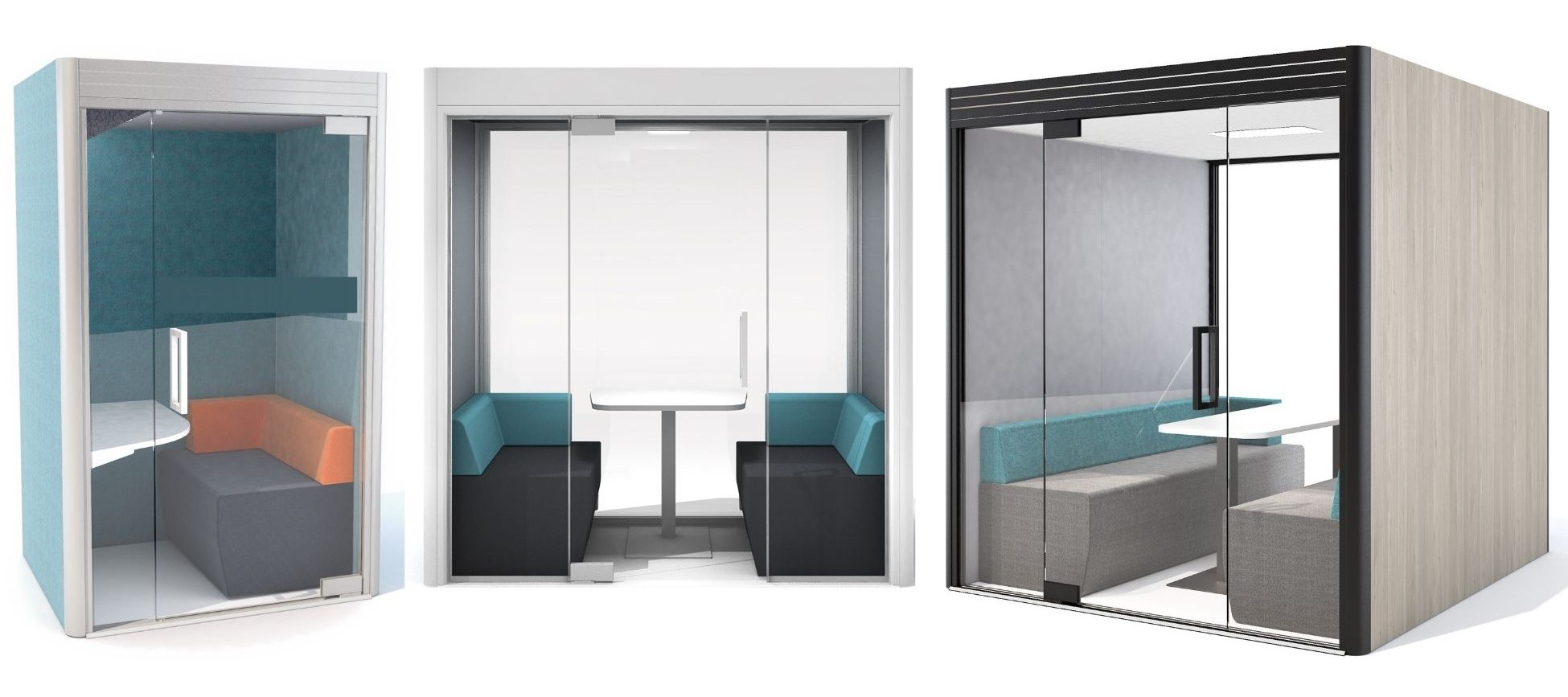 With wellbeing pivotal to our happiness and productivity, this leads us to examine how best to design commercial spaces for the new world. The last decade has seen open-plan offices dominate the sector and the benefits and efficiency of these working spaces have now been put into question.
This isn't to say that the future reflects the appearance of a 1980's cubicle office, but we are already seeing designers adapt. Creating spaces around activity-based tasks to meet both individual and collaborative requirements, rather than a one solution fits all design.
In support of the changing demands of a workplace, a recent Oxford Economics article discovered that millennials hugely value spaces to concentrate and deliver good work, with 65% of millennials confirming that blocking out noise increases their productivity. Together with 71% also commenting that the ability to interact with co-workers was very important to them, there is a clear need to divide spaces in a creative way to serve all preferences.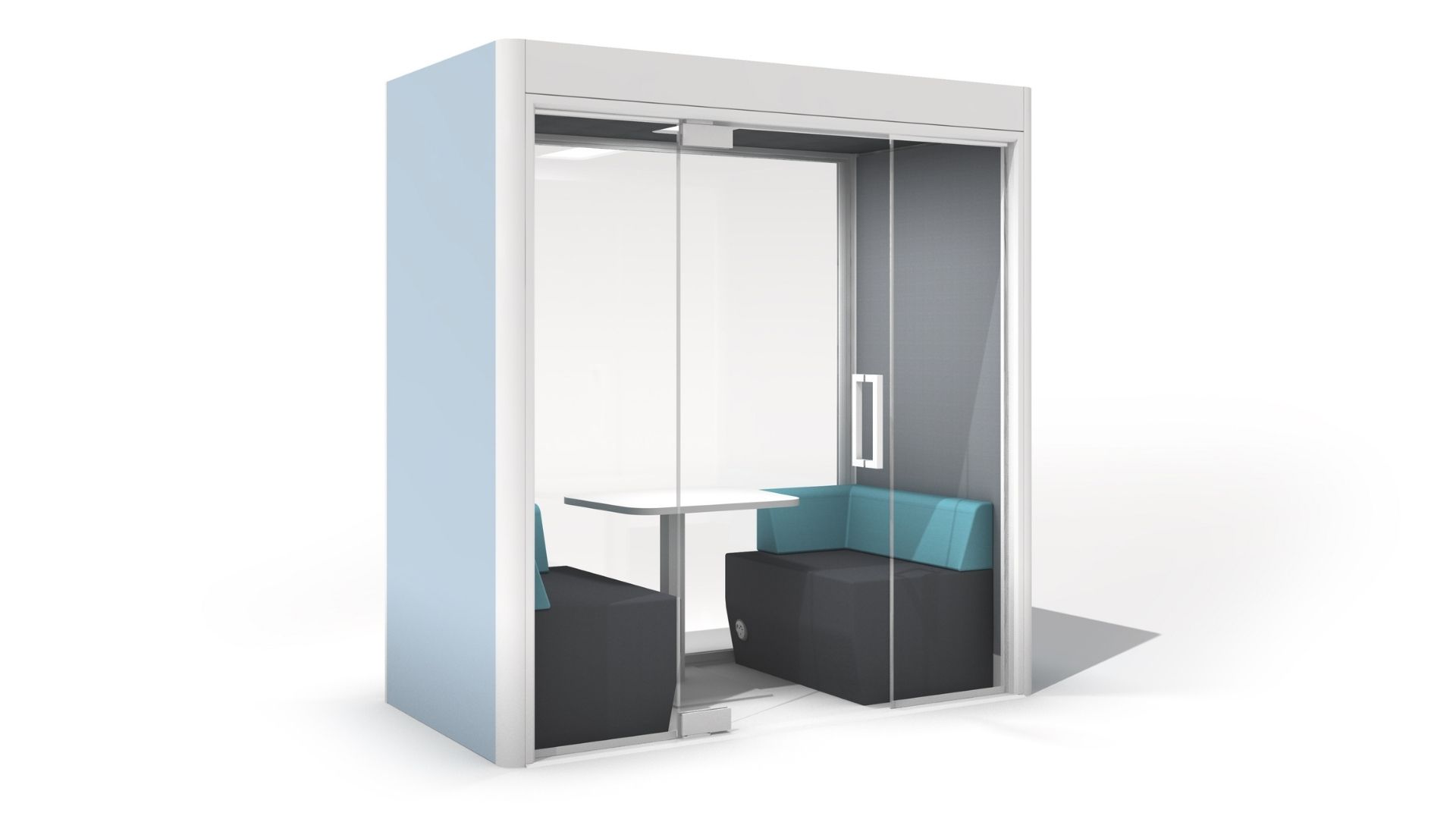 To engage, focus and encourage collaboration between employees, workplaces require quiet and private spaces to be solitary, as well as captivating places to collaborate, and everything in between. From this, progressive companies are rewriting the rules and adapting open-plan offices with sound control intrinsically linked to overall wellbeing, happiness, productivity and stress levels.
Using Komfort's extensive market and product knowledge, and ongoing commitment to meet the needs of the modern-day commercial space, they have introduced their Kube range. This allows open-plan offices to dedicate spaces for uninterrupted work, phone calls, downtime, hot-desking, interviews and collaborative work away from the distractions of the wider office. The Kube range brings together the needs of the individual and the collective, combined with the design and technological credentials demanded for future workplaces.
The range has been designed to provide designers with a comprehensive and flexible range of pod and booth options, with a stylish and modern design aesthetic that would sit in any high spec interior space. The Kube Pods have been designed with acoustic materials, LED mood lighting and air circulation. With advanced technology and intelligent design, the pod systems stay light, airy and fresh, yet provide the ultimate privacy.
The Kube range will help designers and specifiers create spaces that benefit everyone, with flexibility and user experience at the heart.
For more information on the Komfort Kube range, email our dedicated Speciation team via specifiersupport@komfort.co.uk.