The FIS magazine SpecFinish picked up our 50th anniversary story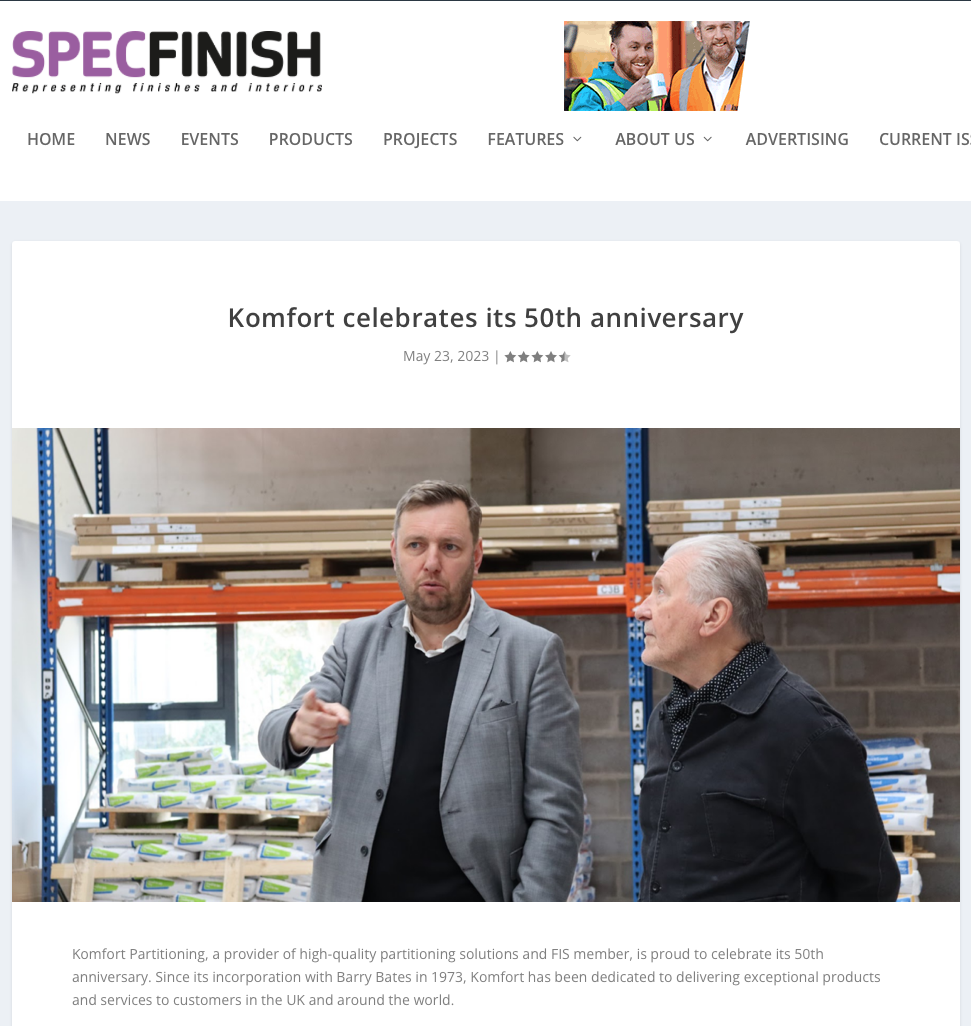 Komfort has been an accredited FIS manufacturer member for many years and were thrilled when they picked up our story for their online platform and printed magazine.
Finishes and Interiors Sector (FIS) was created to draw the finishes and interiors supply chain together to improve safety and quality, minimise risk, enhance productivity and help embrace innovation.
Their growing community of vetted members is made up of fit-out and specialist contractors, manufacturers and distributors involved in the supply and installation of ceilings, steel framing systems, operable walls, partitions, plastering, drylining and joinery products in every type of building.
You can find Komfort on the FIS membership directory under Manufacturers >>