Driving change for women in the built environment
At Komfort, we embrace diversity in the built environment and are committed to encouraging positive change.
To this date it is estimated that only 9.1% of the construction industry is made up of women, but we are excited to hear that this is expected to rise. Women's presence in the built environment is segmented by 3% in manual trades, 5% in engineering, 8% in haulage and 12% in professional roles.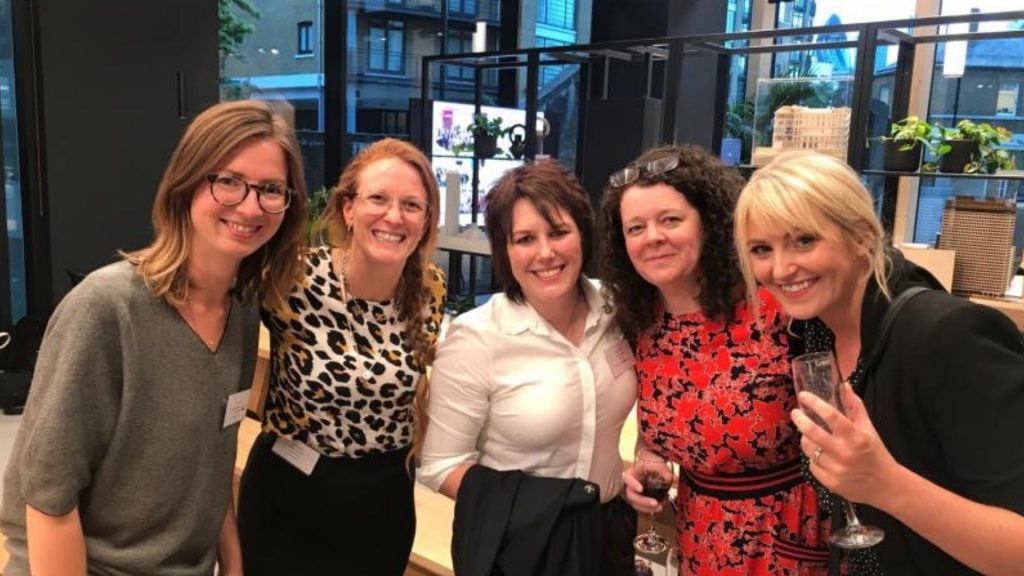 Joanna Dixon (Senior Workplace Consultant at Knight Frank), Natalie Rice (Marketing & Brand Manager at Sagal Group), Sabrina Cliff (Design Manager at Komfort), Naomi Jackson (Senior Project Coordinator at Sagal Group) and Ellie Lawford (External Sales Manager – North at Komfort) at the Women in Office Design event.
But why so little?
It is fair to say that unfortunately the stereotypical 'male builder' image still exists across the built environment and a change of attitude is needed. A survey of 1,500 employers by The Construction Industry Training Board (CITB) revealed that 73% believe the perception of a sexist culture is a major reason why women are under-represented in the sector.
Beyond this, there is a huge lack of education and understanding on the wide and diverse number of jobs available in our industry. It has been estimated that there are over 180 jobs in the construction industry, ranging from trades right through to industry professionals, of which very few are promoted or understood.
Time for change
Industry experts have recommended that cleaner workspaces, toilet facilities onsite suitable for both genders, flexible working and higher paid part-time roles, training for women and more construction site open days are key for growing gender diversity within the build environment.
Whilst we can see that things are changing in the industry, we recognise that there is still a long way to go but are committed to helping things progress. On behalf of Komfort, both our Design Manager, Sabrina Cliff and External Sales Manager- North, Ellie Lawford recently attended the 'WOD – Women in Office Design' event which was hosted by Gensler.
"WOD was really uplifting and inspiring, we both came away feeling energised and confident. 70 ladies attended the event from all sectors of the industry, and it was comforting to know that we were not alone in the challenges and attitudes that we face." Sabrina Cliff, Design Manager at Komfort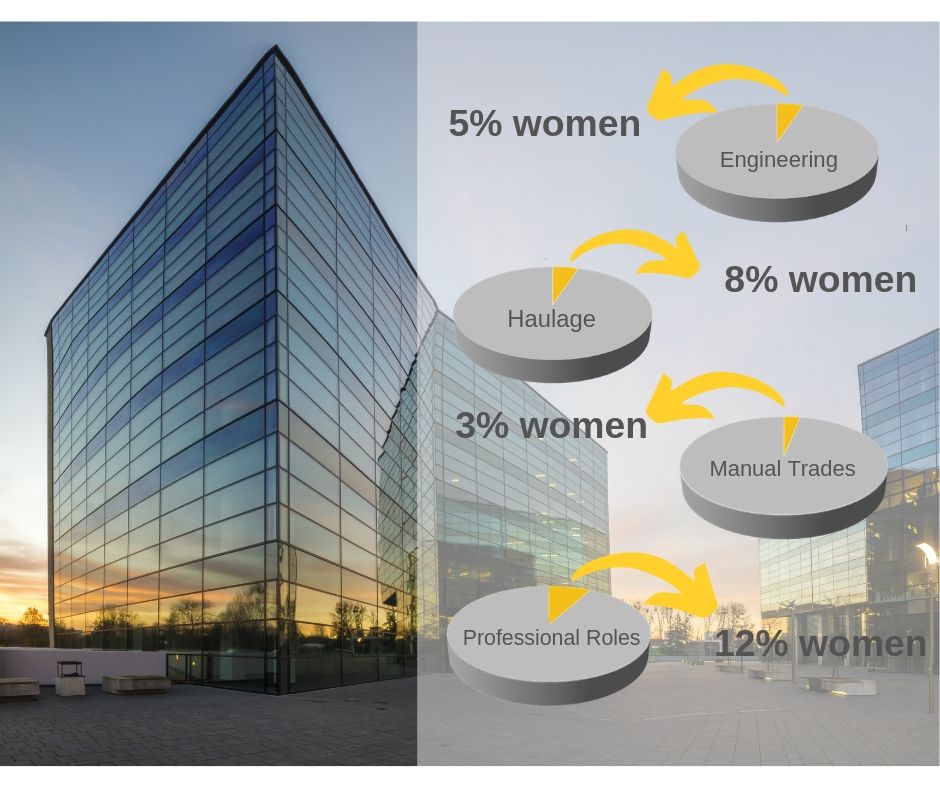 "I thought that the WOD event was a great platform to meet other likeminded women in the industry. It was a refreshing change to have people want to support you rather than work against you – which it sometimes feels like." Ellie Lawford, External Sales Manager – North at Komfort
To get a greater insight into the experiences that women have in the built environment, and to understand their different perspectives, we asked both Ellie and Sabrina to answer a few questions on what it has been like to work in the industry.
What encouraged you to begin working in the construction industry?
Sabrina: I graduated from the Kent School of Architecture in 2009, during a difficult economic period when a lot of architectural firms were making redundancies rather than taking on graduates, so I explored other avenues in the construction industry and worked as a bridge designer, later moving on to a multidisciplinary engineering firm. I had always been interested in architecture and design, so was inevitable to me that I would end up working within that industry and returned to the world of interiors in 2017.
Did you find it difficult to enter the construction industry initially?

Sabrina: Initially it was hard to get onto the career ladder, which was not helped by the economic situation at that time. Unfortunately, it was a case of having to prove yourself to be taken seriously.
Are you satisfied with your progression within the construction industry and your role at Komfort?
Sabrina: On the whole, yes. It has been an interesting journey, but I'm at point where I am in role appropriate for my experience and in a position where I can actually make a difference.
Which aspects of the construction industry do you think could change in order to attract/cater for women more?
Ellie: I think that there needs to be more education in schools about the industry, when I was at school it was seen as a male only industry and therefore women didn't consider this as a career choice; however, this may have changed now. We should be talking about this more so the stigma changes and women can look to construction as a viable career choice.
Since you have entered the construction industry, do you think there has been progression regarding the entrance of women into construction?
Ellie: I certainly have seen more women making their careers with major main contractors which is great. I understand that there has been a lot of workshops and training days being offered in schools and universities. The industry will only change if more is done to promote this industry in this way.
Do you enjoy your role as a woman in construction? 
Ellie: I love working in this industry; just being part of the creation of a new build or refurb to make a better working environment is so rewarding. The skills you learn in this industry can take you around the world and usually ensure a career for life.