Functionality Over Vanity for Education
Functionality and practicality have to take precedence over vanity when designing an educational facility in this new world. With an increased focus on mental and physical wellbeing, every inch of space should have a justification as to why it has been designed the way it has.
This isn't to mean that aesthetics isn't important for educational buildings, but we need to put the user back at the heart of the design process. Designers can no longer include vanity or statement features just because 'it looks good'.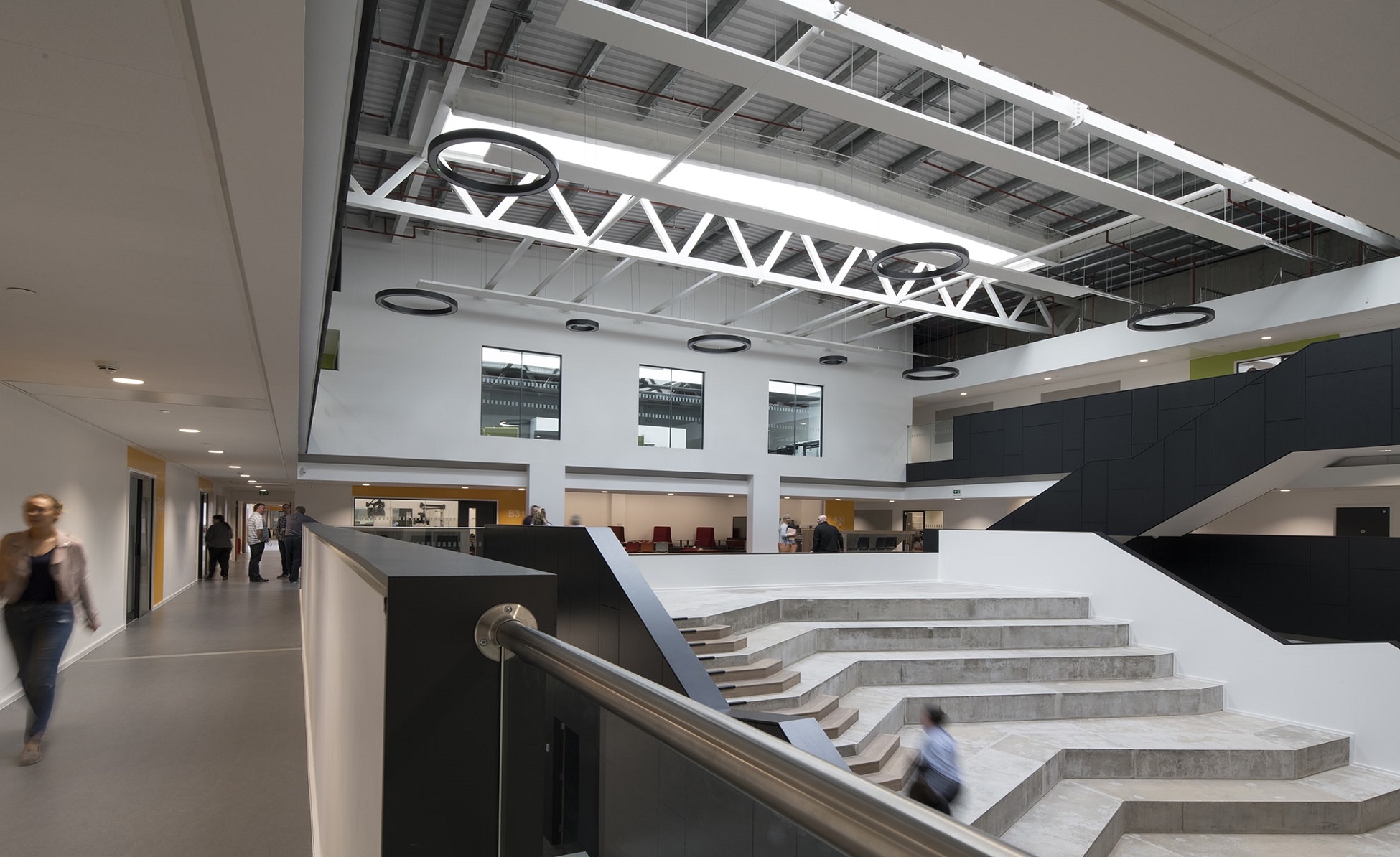 Design decisions have many intentions, from the flow of movement, acoustics, interactivity to productivity, but think, how does your space work for its intended occupants. Is it user-friendly and does it achieve what the occupants need?
According to RIBA, "good school design provides a comfortable, responsive environment which effectively and efficiently supports educational activities whilst minimising operational burdens and risks".
Our recent home-schooling experience perfectly demonstrates how important a well-equipped and functional educational space encourages learning and productivity.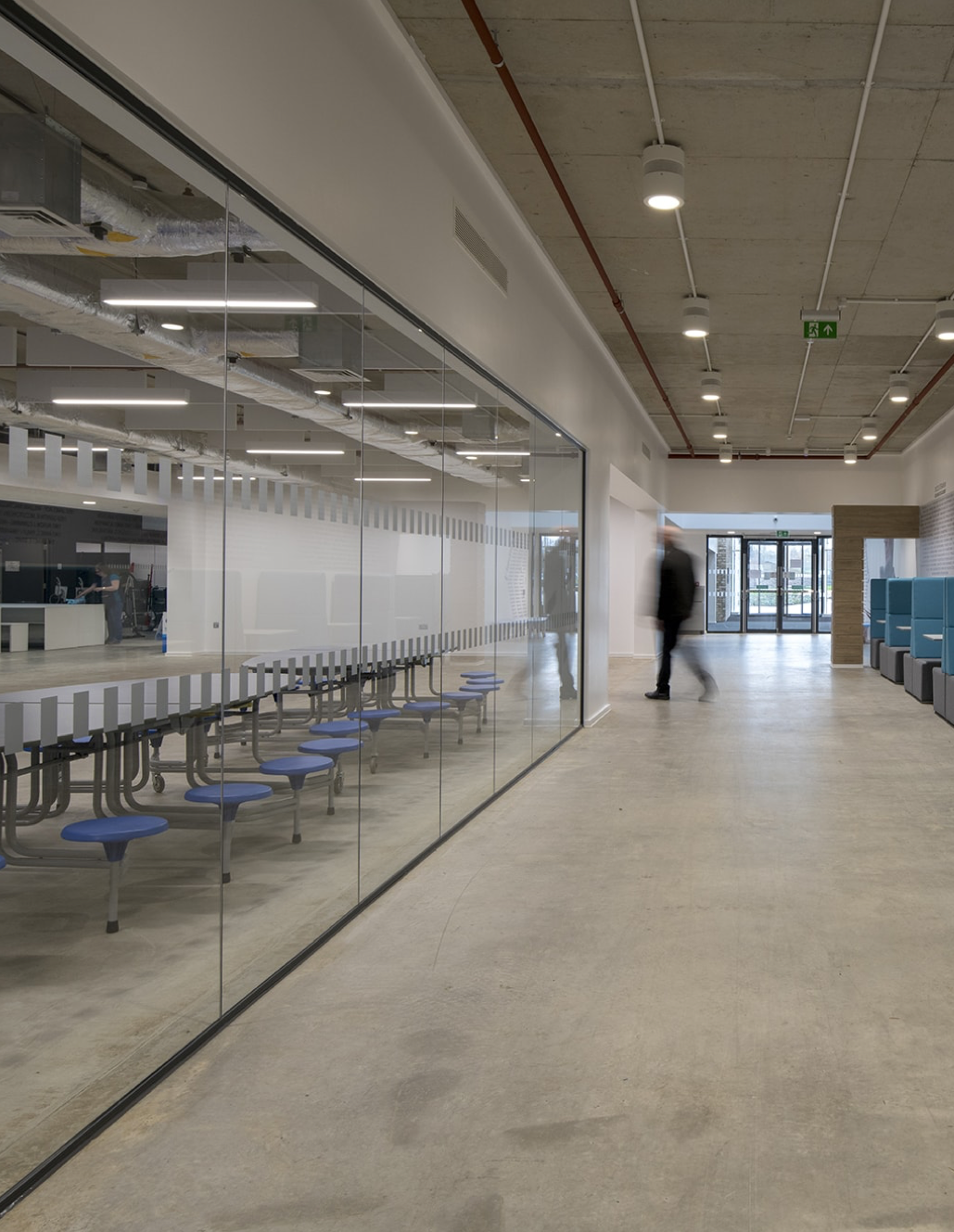 New technologies and attitudes have developed over the last couple of years. A wake-up call is needed to encourage our designers to create spaces that inspire a 'learning' culture rather than a 'teaching' culture. With a heightened focus on wellbeing and individuality, now is the time to look forward, re-energise and reconsider how our educational spaces work and look in the future.
In a recent Dezeen article it was vocalised that "both designers and teachers believe that schools and colleges could benefit from WeWork-type co-working spaces, including quiet pods for studying, one-on-one meeting spaces and small breakout areas".
Not one learning style is the same, and it is outdated to think that the traditional classroom set up with rows of desks results in the best outcome for different generations of students.
How else can we combine purposeful design and functionality? Flexibility and multi-purpose spaces and furniture will be pivotal in reshaping the world of education. We could start by reconsidering how lecture halls and dedicated sports facilities can be more adaptable and multi-purpose to engage a wider audience moving forward.
As we recover over the last 18 months, huge investments are being made in education, with 50 new projects announced by the Government. It will be fascinating to see how new facilities are designed moving forward.
Much like everything else that has been questioned in this new world we live in, educational spaces are shifting to be more collaborative and inclusive of new ideas that break the traditional mould and make way for new technology. A fusion of great design and functionality with usability at the heart is the future, where vanity is left behind.
Komfort has decades of experience working within the education sector to help design partitioning systems that meet performance and aesthetics requirements.
Here are some key design considerations for educational buildings to provide a functional and user-friendly learning environment.
Acoustics
Acoustics are essential for effective learning, pupil engagement and wellbeing. There is a vast amount of research that directly links productivity and focus with acoustics. Acoustics can be controlled in several ways, from demountable and flexible partitioning acting as sound barriers, acoustic fabrics, furniture and more.
A suitably qualified and experienced Acoustic Consultant must be appointed on all major projects to carry out an initial noise survey, assist with design development and check design details and on-site construction.
Collaborative spaces
Collaborative spaces encourage 'learning', as opposed to 'teaching'. Movements to move away from traditional rows of desks are already being made to accommodate the different working styles and activities.
Natural light and thermal comfort
There is an evident link between natural light and better concentration and wellbeing. Providing good quality natural light accompanied by good artificial light is vital for all designers.
Design
For any educational setting, colour and flexibility are critical design considerations. It is important to have an optimum level of colour and visual interest to encourage productivity and engagement. Flexible furnishings can include desks with whiteboards, demountable partitioning and soft furnishings with multi-purposes.
Technology
COVID has accelerated many things, and the role of technology in educational settings is one of them. This includes room booking systems, online teaching platforms and remote equipment, touch-free door access to reduce the rate of bacteria transmission and more. With the speed of the evolution of technology, designers need to create spaces that are adaptable to inevitable future changes.