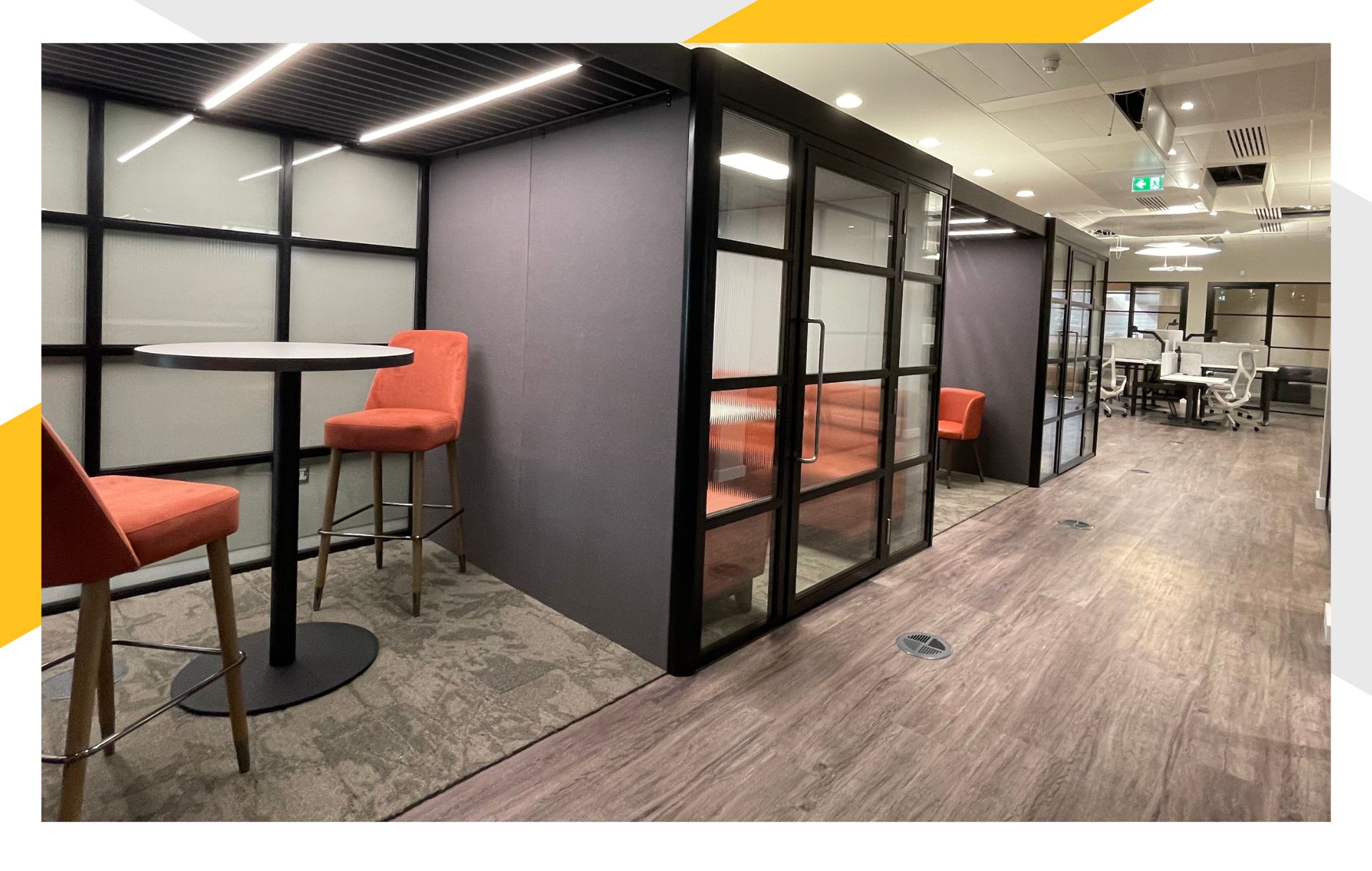 Background & Building
Exscientia's mission is to design and develop novel, precision-engineered drugs with an improved probability of clinical success for the benefit of patients. To match their forward-thinking and visionary brand values, they required new offices based in Scotland as they continue to expand and invest.
The Brief in Brief
Alvarium Design was briefed to bring to life a new and fulfilling interior space for the client's employees. This involved perfectly balancing collaborative meeting rooms, breakout areas and private spaces.
This agile design encourages a proactive and people-centric working model. Total Projects worked closely with Alvarium Design to create a neutral space with industrial aesthetics complemented with splashes of colour.
Komfort's Solution
To help achieve the design brief, Komfort's bespoke Kube pods for both smaller and larger groups were manufactured and installed. The adaptability and flexibility of the Kube systems allow unique designs suited to the space and required user functionality. This accommodates activity-based working and future changes.
The intelligent design of the Kube incorporates Komfort's acoustic door and glazed partitioning systems to offer privacy and high acoustic insulation. Applied bars were integrated to add an industrial and striking aesthetic to bring the brief to life. In addition to this, reeded glass was specified to add interest and seclusion to the pods.
Komfort's Polar Single Glazed partitioning and double glazed Sonik doors were also installed with applied bars to create a performance-driven and modern environment to ensure synergy between the different working areas.
The end result
Working closely with Alvarium Design and Total Projects, the project was completed to the highest standard. The client was delighted with the end result and how the space now works for its employees to encourage a productive working environment.