Client: Global Payments
Location: Leicester
Contractor: Vision Projects
Komfort Products:
*Polar Single Glazed,
Frameless Glass Doors,
SwitchGlass
Kross Glaze 600 & Doors
*For our new, enhanced single glazed system please see Polar 30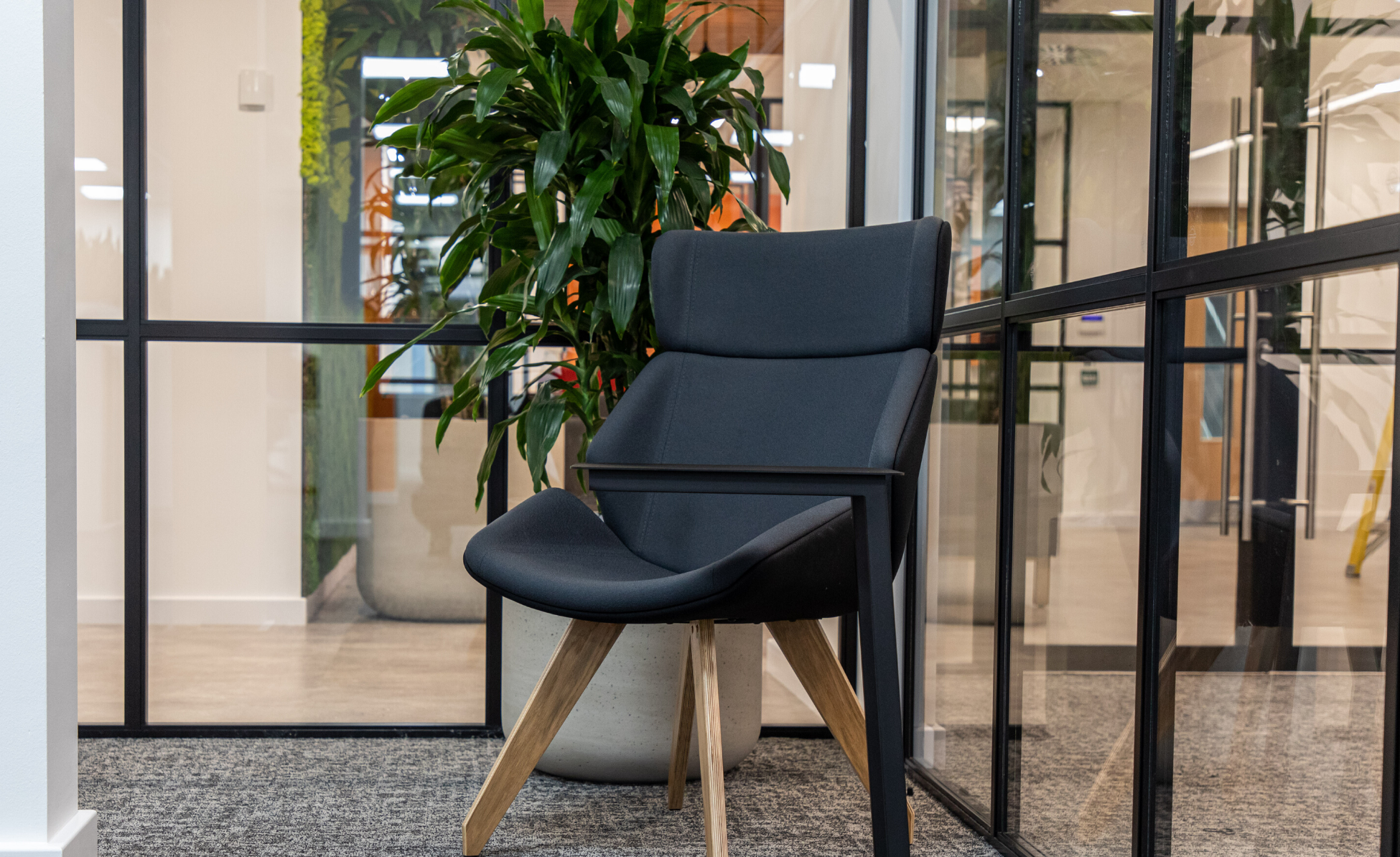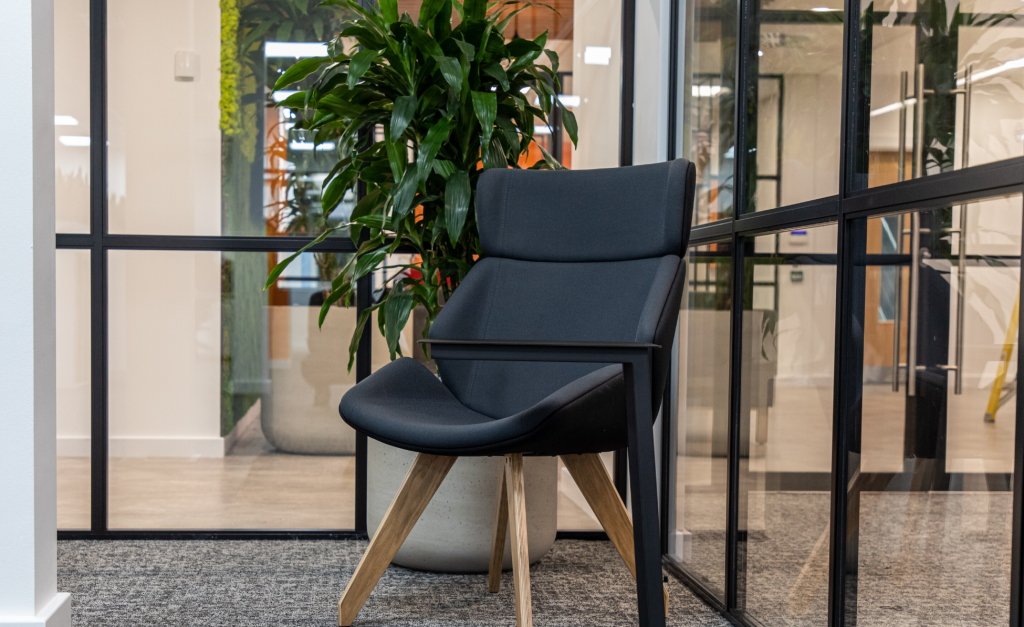 Background & Building
Global Payments is an American company providing financial services globally, including payment technology and software solutions. With continued expansion, they approached Vision Projects to completely fit-out and transform their new office in central Leicester into a space which is representative of their forward-thinking and dynamic brand.
The Brief in Brief
Included in the brief was the requirement to encourage collaboration and interaction across the business with a modern design. Vision Projects designed open plan and collaborative workspaces which are adaptable to different working styles to heighten productivity and creativity; from group meeting rooms, breakout areas to individuals 'hubs'.
Fresh and contemporary designs were achieved through the use of biophilic design, industrial style lighting, timber and bright colours. To complement this brief, Komfort's Polar and Kross Glaze 600 partitioning systems plus an array of doors were installed across the office.
Komfort's Partitioning
Meeting design and performance requirements, Komfort's Polar Single Glazed partitioning with frameless glass doors and pull handles were installed on the meeting rooms and collaborative spaces; allowing light to be shared and forming open and creative spaces. As well as this, our SwitchGlass was installed to our glazed partitioning to enable instantaneous privacy control at the flick of a switch using intelligent technology.
To meet the industrial aesthetic, our Kross Glaze 600 system was installed as an intriguing and characterful way of dividing open-plan spaces into beautiful private areas. When balanced with the contrasting natural materials and biophilic design, our Kross Glaze system comes to life.
The end result
It was a pleasure to have our systems installed by Vision Projects to create an office that Global Payments can be proud of, whilst meeting performance requirements and design ambitions. The project was completed to the highest specification and was delivered within 17 weeks and on budget.
"We have a strong partnership with Komfort which has been developed of a 25 year period, the mix of products which Komfort offer were perfect for the Global Payments project and enabled our design team to offer the client the look and feel they wanted to achieve."
Komfort Products Used
Please note that Polar 30 is our new, enhanced single glazed frameless system
Members and Accreditations