Lancaster University Library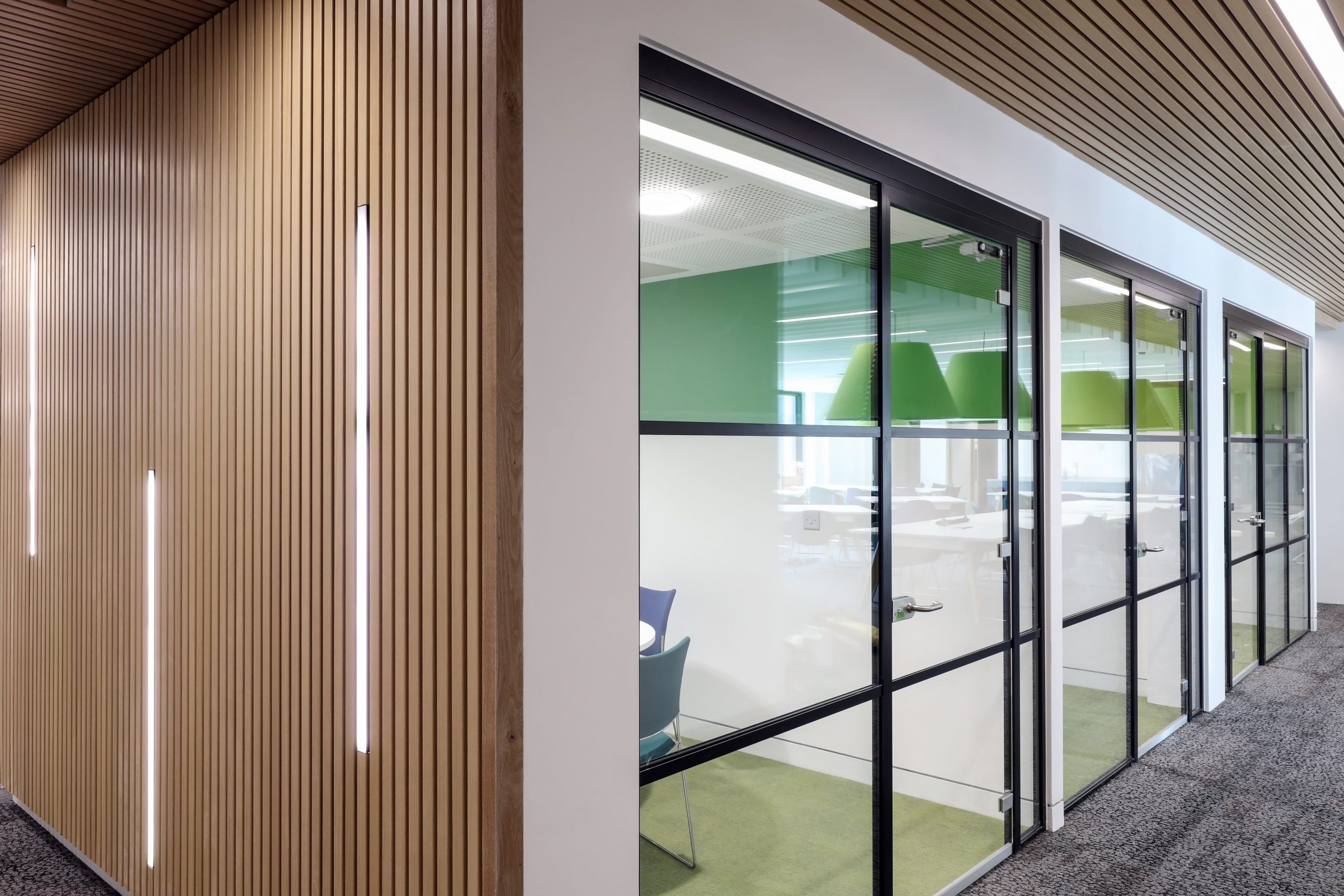 The Lancaster University Library Project
Background and Building
Lancaster University is a forward-thinking learning and research environment in which the library provides students with a place to focus and excel. The original building dates back to 1967 and has undergone multiple refurbishments to keep up with its continuous growth and provide a student-friendly and driven environment.
The Brief in Brief
The library has recently undergone a further expansion to reflect the changing demands of flexible, adaptable and technology-enabled learning. The brief focused on a mixture of individual and group workspaces to support different learning styles.
The heart of this project was the user experience and, therefore, acoustic control. Systems that ensured high acoustic ratings were essential to the specification to allow for focus, concentration, and collaboration in the library. Technology was also seamlessly integrated to transform the space into a functional study area.
Regarding the design vision, natural and relaxing tones of green and timber were briefed throughout to symbolise nature and tranquillity.
Komfort's Solution
To deliver the acoustic control required in the library, the partitioning needed to achieve ratings of 45dB (Rw). Komfort provided this solution by having their slimline double glazed Polar 54 partitioning system with internal Kross Glaze mullions and transoms with external face applied bars installed throughout the four floors. The screens were designed with high acoustic 12.8 & 12.8mm acoustic laminated glass, a drop-down seal on the framed glass doors, and a +/- 25mm deflection head.
Komfort's Polar 54 partitioning systems and framed glass doors were competitive in the market and with the internal Kross Glaze, offers a contemporary aesthetic that beautifully divides the space. They provided the performance requirements to make this project a success and maximise natural light and space with the frameless slimline frame.
The end result
The Lancaster University library provides an outstanding learning and research facility on campus. It was an excellent opportunity for Komfort to use this Polar 54 system with internal Kross Glaze mullions and transoms with external face applied bars to this scale, and work alongside Cube7 to collaborate on a project completed to the highest design standards.
Lancaster University Library Gallery