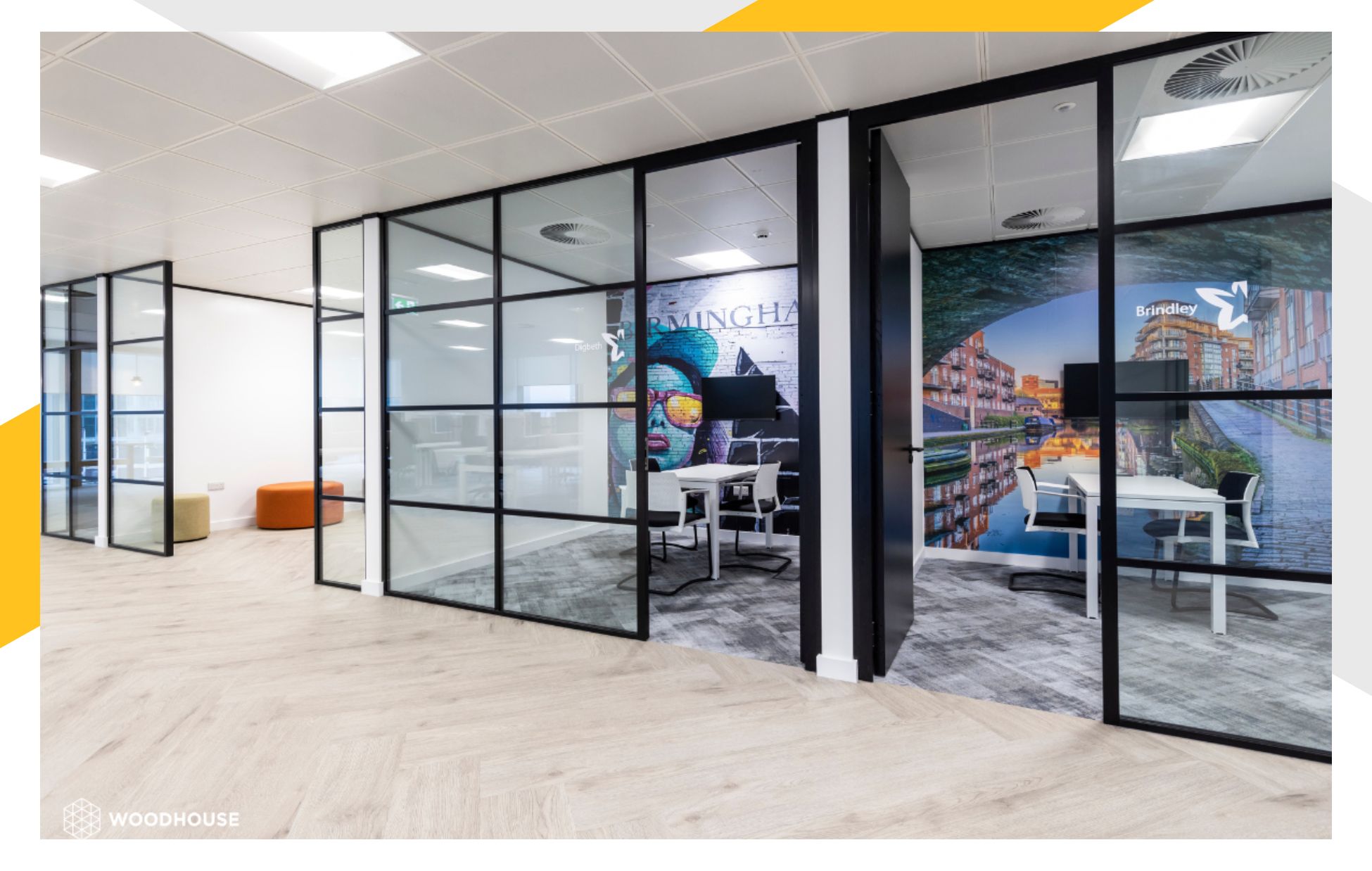 The Royal Haskoning Project
Background & Building
Royal Haskoning DHV is an independent company founded in 1881, integrating engineering, design, consultancy, software and technology. Its mission is focused on "Enhancing Society Together" and having a positive impact on the world while contributing to the UN Sustainable Development Goals. The company constantly challenges both itself and others to develop sustainable solutions within the built environment.
Their Birmingham office, located in the Cornerblock building in the heart of the Colmore Business District, is a vibrant and inspiring workplace. Cornerblock was the first building in Birmingham to achieve an A-rated Energy certificate in its £14m re-development in 2016, boasting one of the largest roof terraces in the city. The office fits WPS Royal Haskoning's environmental requirements.
This refit was focused on the office space and meeting rooms, hospitality and tea breakout areas, collaboration and wellbeing rooms.
The Brief in Brief

The original specification for this refit was created by the Dutch team, who worked closely with the Komfort team to meet the rigorous environmental and wellbeing requirements of the project.
The project specification demanded a modern "Crittall-style" finish to separate an open area into a modern, more flexible workspace arrangement that included meeting rooms, quiet areas, wellbeing rooms and hospitality and breakout areas.
Komfort's Solution
The double-glazed Polar 54 Kross Glaze system with 12mm toughened & 12.8mm acoustic laminated glass allowed the required aesthetic design to be realised and delivered the much-needed division of workspace. Importantly, it met the acoustic needs for the client's people-centric approach to sound management and employee wellbeing. This was all achieved within a challenging installation that demanded the product to be carried up six floors.
The end result
The client acknowledged the excellent service from the team at Komfort, from the early enquiry through the technical design, quote stage, and final delivery and installation. The client was particularly impressed with the finished product that captured the vision originally conceived by the Dutch Royal Haskoning DHV team.