Customer: Softcat
Location: Marlow
Contractor: Advanced Interior Solutions
Komfort Products:
*Polar Single Glazed,
Komfire 75,
Komfire 100,
Timber Doors
*For our new, enhanced single glazed system please see Polar 35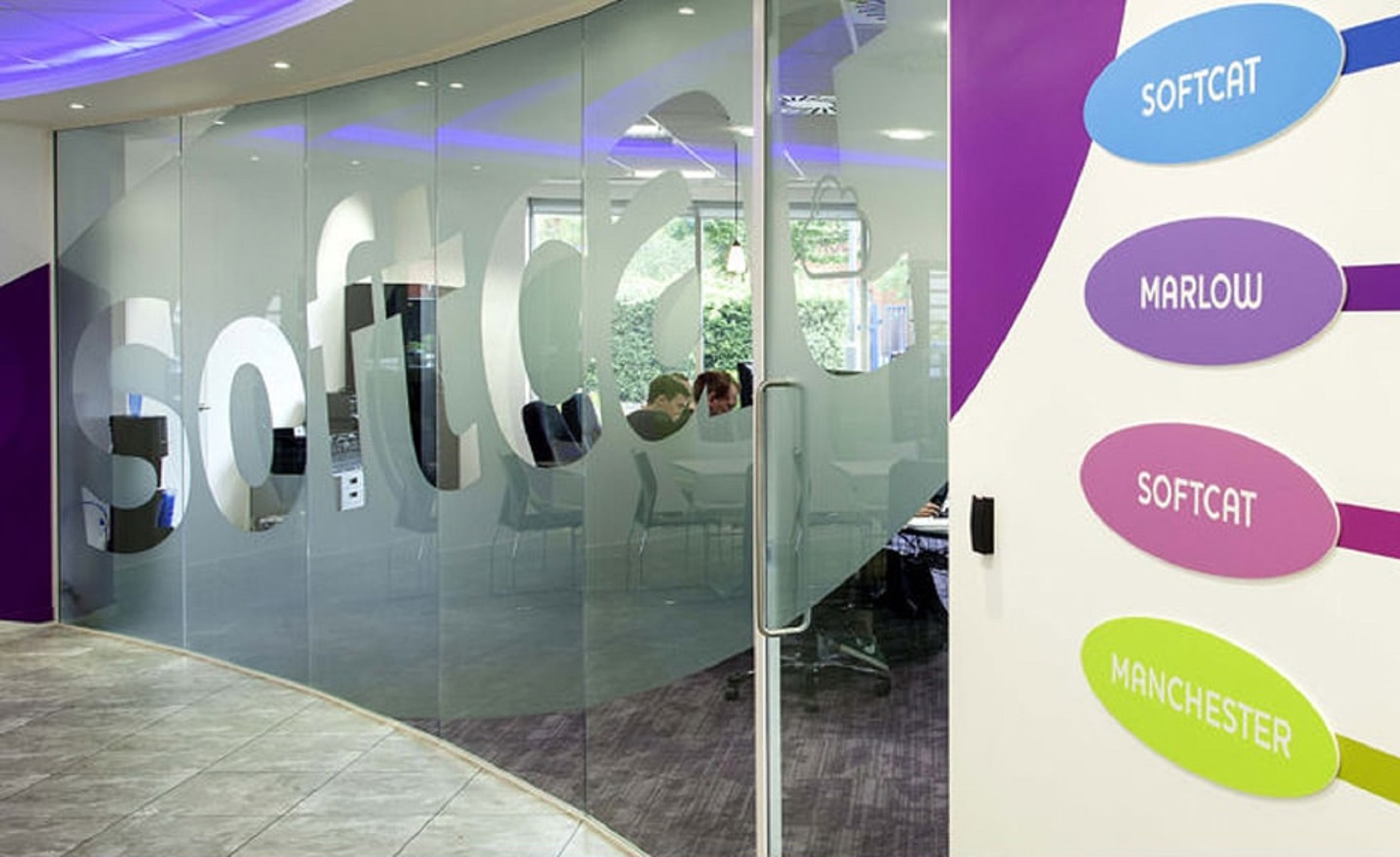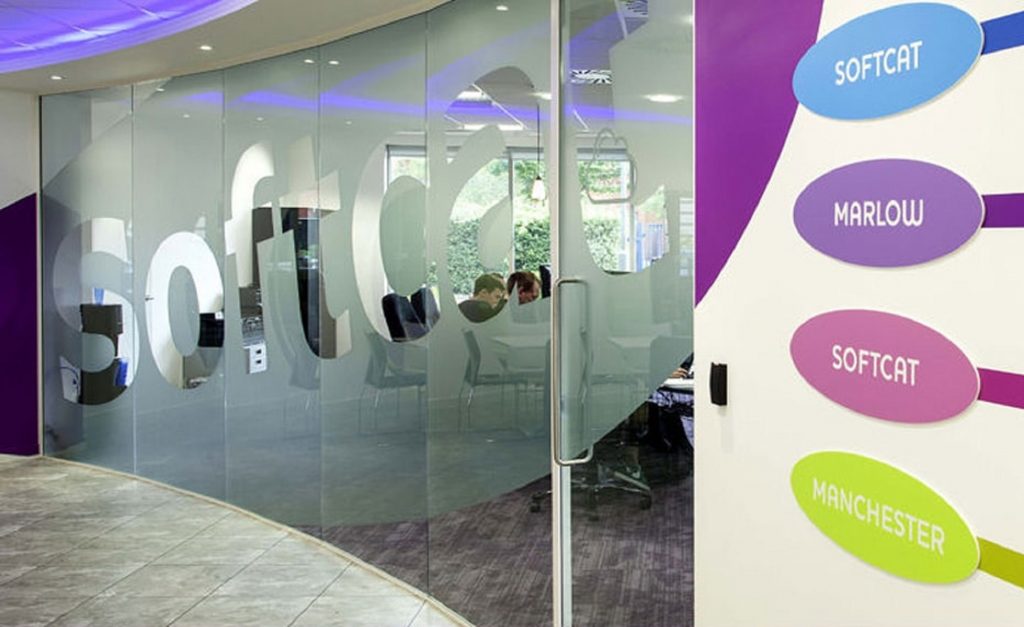 Background
Bringing a brand to life through partitioning solutions.
Softcat, based in Marlow, offer a range of IT service solutions to a host of different sectors.
The Building
Having purchased new HQ premises they wanted to refurbish it to a high standard that reflected their brand values and internal goals. Spread over three floors the 26,600 sq. ft. of space required several elements involving glass partitioning and manifestation.
The Brief in Brief
Advanced Interior Solutions were brought in for the fit out work, and they proceeded to specify Komfort's products knowing they could deliver both tailored solutions and quality of products. The largest element to the project was the creation of a meeting space with a faceted curved wall.
Komfort's Solution
This was constructed using Komfire solid elements to create a 600mm thick wall with a large opening and curved ends. Within the opening a faceted single glazed partition was installed with curved abutments.
In addition to the Komfire 75 and 100 glass partitions used for several private meeting spaces, Komfort also supplied Walnut veneered and white laminate faced doors and Polar single glazing with glass doors. A sliding glass door was also installed which marked the entrance to an informal meeting space. The considered and clever use of partitioning across the different levels helped Softcat to achieve the important 'wow' factor for both staff and visitors.
The end result
Tim Horrocks, Key Account Manager at Komfort said: "The nature of Softcat's business required the creation of an office space that really stood out. By using Komfort's partitioning to produce complex elements such as the curved wall, the company has been able to deliver a space that promotes better working amongst staff and really represents their growing business."
This project has also been shortlisted for the Interior Fit Outs category of the 2013 AIS (Association of Interior Specialists) Contractors Awards.
Komfort Products Used
Please note that Polar 35 is our new, enhanced single glazed frameless system
Members and Accreditations