Client: A High Profile Central London Business

Main Contractor: Thirdway
Subcontractor: Level Best Solutions

Contract Type: Design & Build
Location: London
Komfort Products:
Installation of External Grade Entrance & Terrace Doors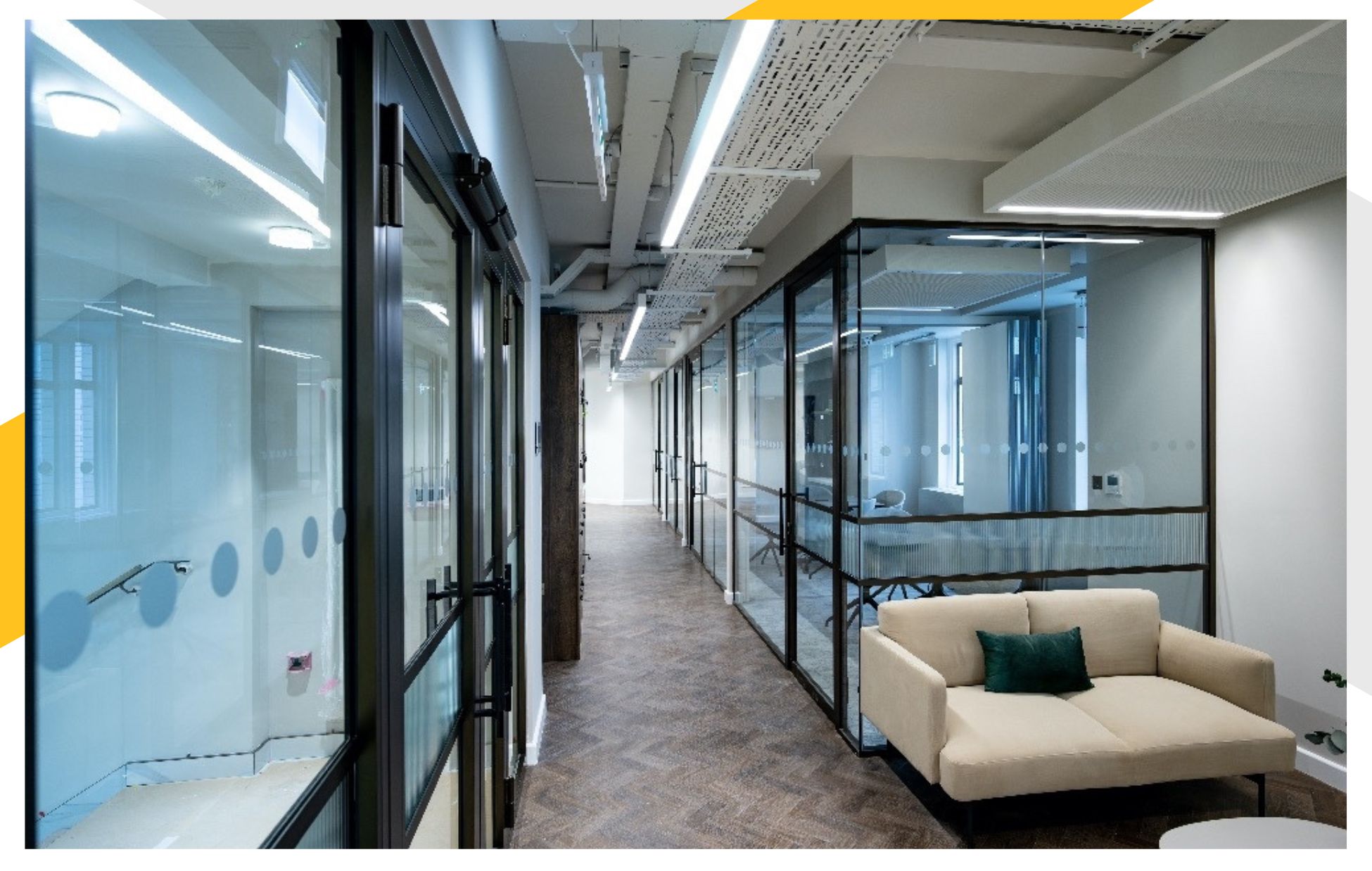 The Project at 81 Piccadilly, London
Background & Building
81 Piccadilly, London, as a project presented a unique opportunity for Komfort to showcase their extensive product range and design capabilities in a complex commercial interior fit-out. The project was executed under a design and build contract, with Thirdway as the main contractor and Level Best Solutions as the sub contractor. Komfort being selected as the preferred partner due to their reputation for flexibility and their wide range of high-quality partition systems.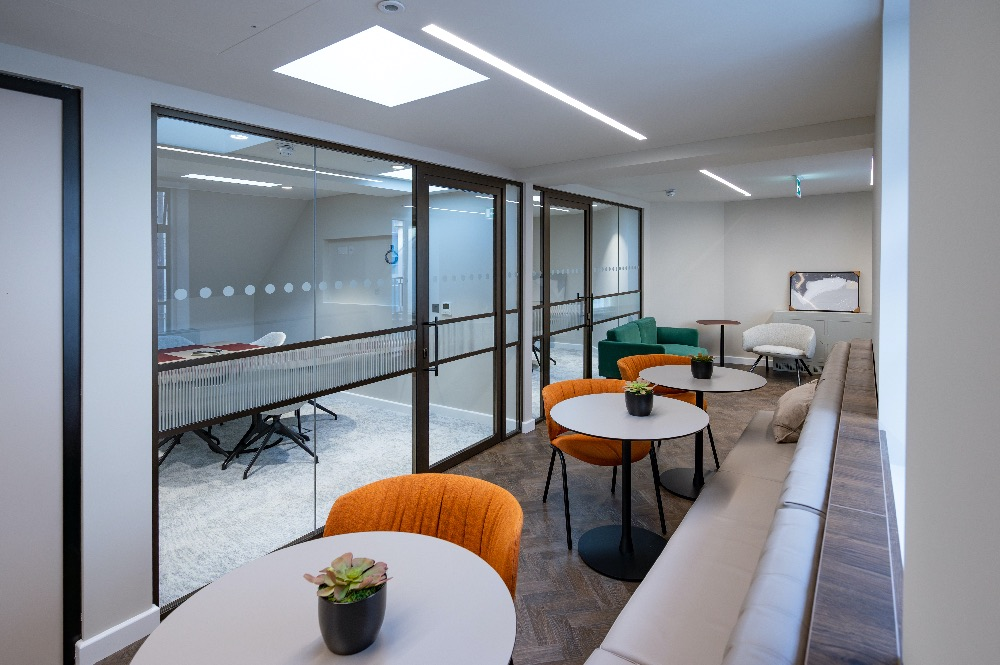 Collaboration
One of the key success factors in this project was Komfort's close collaboration with the design team. The project required aesthetic continuity across multiple Komfort systems to align with the client's scope and designer intent. Komfort's ability to adapt their products played a pivotal role in achieving this goal.
Special paint finishes, bespoke handles, Kross Glaze transoms, and reeded film were incorporated within the glazed partition systems to meet the specific design aesthetic. This customisation not only enhanced the visual appeal but also demonstrated Komfort's commitment to tailoring solutions to meet client needs.
Benefits of Komfort's Product Portfolio
81 Piccadilly, London as a project serves as a prime example of the benefits of Komfort's extensive product portfolio and their ability to adapt to the demands of design and build contracts. The project showcased the following advantages:
Manufacturing Flexibility: Komfort's ability to adapt products and to unique project requirements ensured that the design vision was realised without compromise.
Design-led Solutions: Komfort's commitment to design-led solutions allowed for the integration of aesthetics, functionality, and compliance with acoustic, structural, and fire requirements.
Comprehensive Offerings: By offering a wide range of partition systems, doorsets, and glazing options, the Komfort systems proved to be a complete solution for all aspects of the commercial interior fit-out.
Komfort's Solution
Komfort played a crucial role in bringing the client's vision to life by providing a range of partition systems tailored to meet the project's unique requirements. The following Komfort systems being incorporated into the fit-out:
Polar 54 Offset Single Glazed: Komfort's Polar 54 offset single-glazed partitions were installed to create open and well-lit spaces while maintaining acoustic separation.
Sonik 70 Single Glazed Doors: The Sonik 70 single-glazed doors complemented the partition system, offering a seamless transition between spaces while enhancing acoustic performance.
Komfort Defence EI60 Glazing: To ensure fire safety compliance, Komfort's Defence EI60 glazing was used in critical areas, providing fire-resistant properties while maintaining aesthetic appeal.
Komfort Defence EI60 Single and Double Glazed Door Sets: Komfort's EI60-rated single and double glazed door sets enhanced fire safety measures throughout the project.
Installation of External Grade Entrance Doors: External grade entrance doors from Komfort were selected to provide a secure and durable entry point to the premises.
Installation of External Grade Terrace Doors: The external grade terrace doors allowed for easy access to outdoor areas, seamlessly integrating the interior and exterior spaces.
The end result
81 Piccadilly, London; exemplifies Komfort Partitions' capability to provide tailored solutions for complex commercial interior fit-outs. Their collaboration with the design team, extensive product portfolio, and commitment to adaptation ensured the project's success while meeting the client's aesthetic and functional requirements.
81 Piccadilly Fixtures & Door Sets