Technology in office design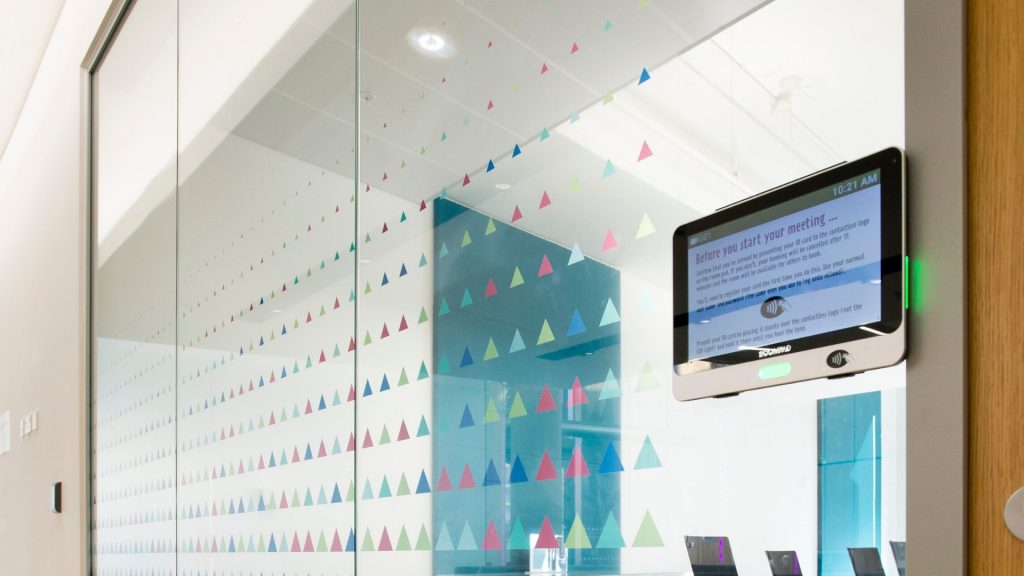 To fulfil the needs of occupants, help achieve business objectives and future-proof the work environment, well-considered office design and functionality is essential. It is equally important that employees not only have the right kind of environment to work in, but also the right tools.

Research has found that technology in the workplace can actually increase productivity (benefitting both the individual and the company's bottom-line) and is the key to flexible and remote working. Mobile working has revolutionised the corporate world and to accommodate this change technology is essential.
With technology getting smaller and smarter, we are constantly finding innovative ways to enhance our partitioning systems by incorporating the latest trends.
Tech Panels
Tech Panels are increasingly being incorporated into commercial and public spaces, enabling intelligent control systems to be installed with all power and data requirements readily available.
Over recent years we have installed many Tech Panels for the purpose of room booking, lighting, air controls and security systems. Whilst also being functional, the way the technology looks is equally important to us, so we offer a range of beautiful finishes from glass, steel and veneer.
Take a look at our One Angel Square project, where our Polar glass partitioning system enabled technology to be seamlessly integrated into the design, with the use of a booking system wired through the doorframe.
SwitchGlass
Another example of how our partitioning systems can be enhanced is through our SwitchGlass technology. This system uses intelligent technology to enable instantaneous privacy control without the need for blinds. SwitchGlass technology can either be face applied to a range of glass types or integrated within a bespoke laminated glass. The glass changes from opaque to transparent when a low electrical current is applied which can be controlled through a wall mounted switch or remotely.
Not only is SwitchGlass more aesthetically pleasing than the use of blinds or solid panels, but it also provides the upmost privacy when required. Read more about SwitchGlass offering here.
LED Panels
Designed with commercial interiors in mind, we were proud to introduce our LED Sensory screen as part of our dynamic product offering earlier this year. The LED technology is integrated in-between our Polar partitioning and provides a flexible, vivid and innovative way to capture an audience's attention and deliver a company's desired marketing messaging.
With unparalleled transparency and high resolution, this system is suitable for any commercial space.
The Future
Taking this into consideration, as well as recent discussions held at our exclusive Round Table event with leading architects, it is clear that technology will continue to shape the future of office designs. As well as offices, technology is a huge consideration for R & D at universities as well as healthcare situations to benefit occupants and streamline processes.
Interested in finding out more? Contact us.