Komfort are pleased to announce that we have secured showroom space in central Manchester.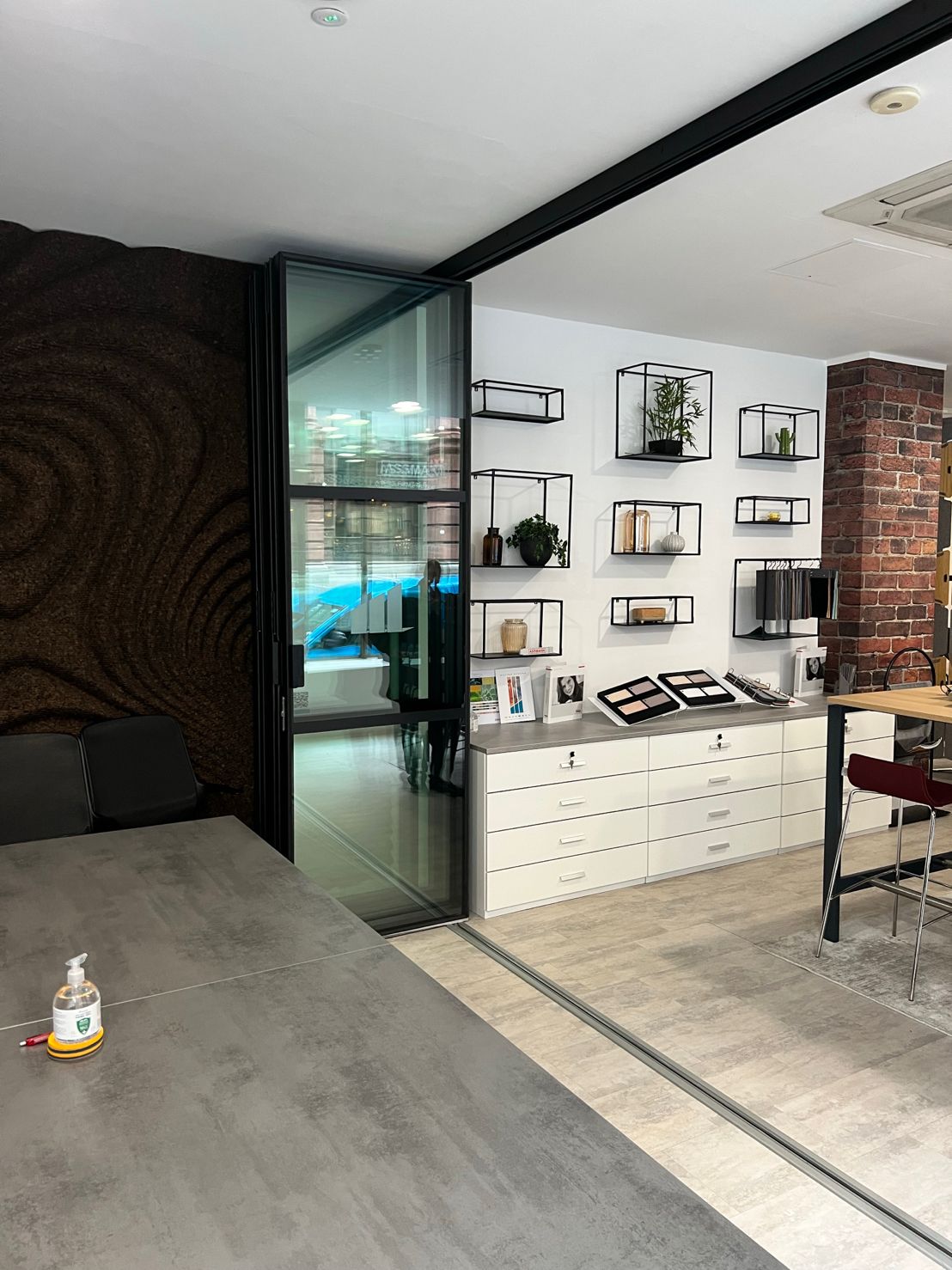 Our customers will now be able meet with our northern specification teams and view the Komfort range in situ.
Working with the showroom owners ASSMANN (the prestige German furniture manufacturer), we have secured showroom space in this impressive 700sqm space, right in the centre of Manchester. Over time we are planning to expand the Komfort partitioning range on site, but from July 2023 the venue will be a convenient meeting place for the Komfort specification teams
Address: 39 Spring Gardens, Manchester M2 2BG.
The Komfort range
Currently, the space showcases Komfort's Flexi Glaze, part of our movable wall product range, with a modern change to the traditional solid panels available (Komfort 80 & 200). Flexi Glaze adds adaptability and variety to the office environment, whilst ensuring that high acoustics and wellbeing are promoted through full height glazed panels.
Pop in to see us, simply make an appointment with your Komfort contact.
Launching the new showroom with a Creative Wire Workshop on 27th July
For any specifier with a creative urge, Komfort Partitioning will be holding a 'creative wire' workshop on Thursday, 27th July. The event is held at the new showroom at 39 Spring Gardens, Manchester M2 2BG.
Food and drinks will be provided.
2 sessions available
12.30pm until 2.00pm
5.45pm until 8.30pm
If you and your colleagues are interested in attending, please let us know so we can book your slot. Email Richard.Humphries@komfort.co.uk or Ellie.Lawford@komfort.co.uk
A great chance to network and see our new showroom space, whilst being fed and taking home your masterpiece! We hope to see you there.