Client: Cenkos Securities

Main Contractor: M-Pact Group 

Architect: Form DC

Location: Princes Street, Edinburgh
Komfort Products: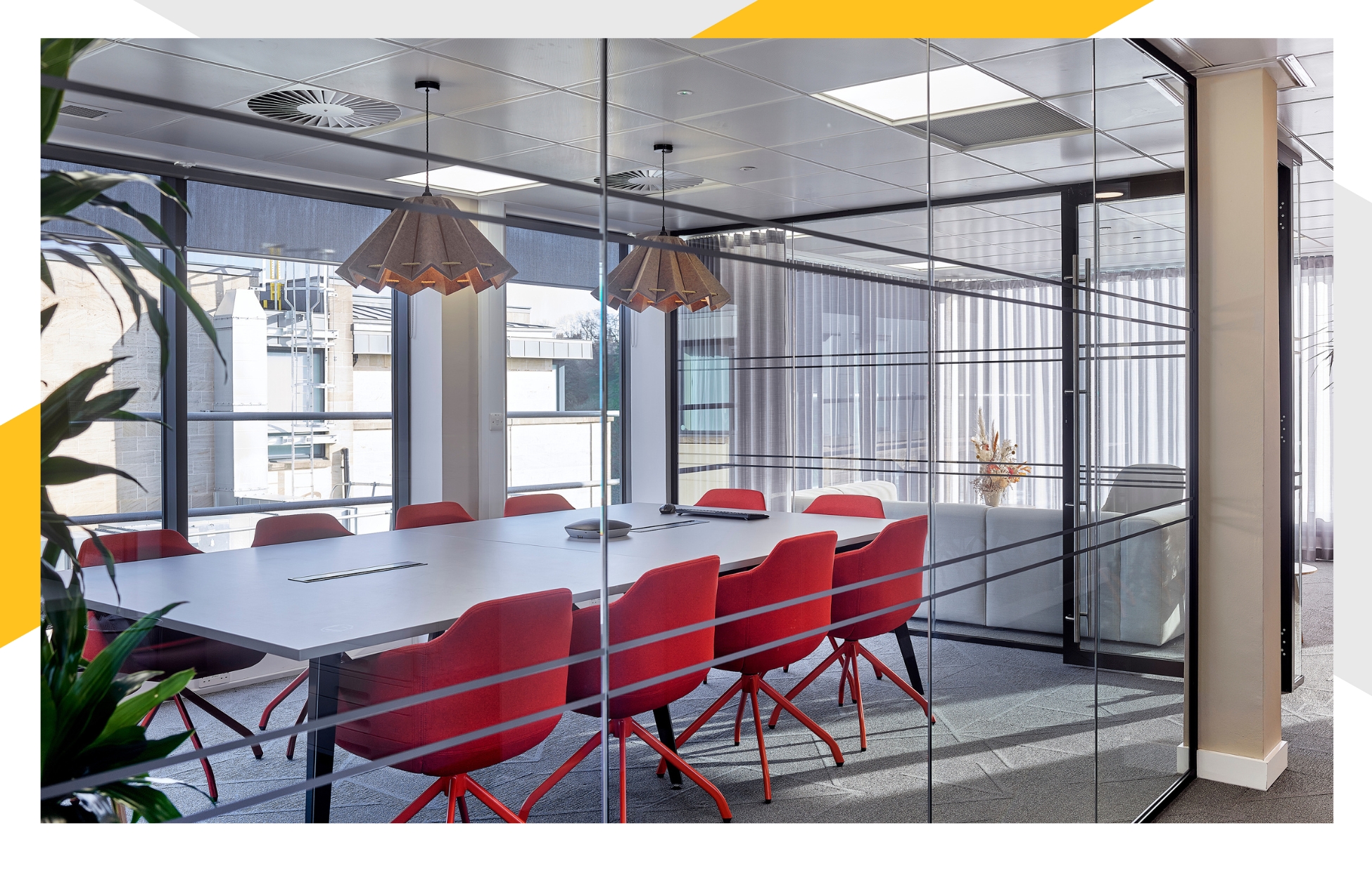 The Cenkos Securities Project
Background & Building
Collaborative, knowledgeable and Entrepreneurial is how Cenkos describe their business ethos and their commercial office refurbishment suitably followed this approach. The building of 38,500 square feet is now fully let with tenants including Urban Outfitters on the ground floor with the rest of the building housing BDG Design Limited, The Chartered Institute of Housing and of course Cenkos' own Edinburgh office.
The Brief in Brief
The focus for this project was a simple aesthetics over performance approach with the design specification to deliver a secure workspace and meeting room, while achieving a suitable acoustic performance needed for the working area.
Komfort's Solution
Polar 30 is Komfort's slim 30mm wide single glazed office partitioning system. The frameless bubble jointed glazing and slim trackwork created the appearance of floating glass, allowing an abundance of light to fill the space to naturally brighten the meeting rooms. Achieving up to 40dB (Rw), Polar 30 offered, for this project, impressive performance credentials with a discreet structure which could accommodate  a specification of up to 14.8mm glass. This single glazed office partition system was integrated with Komfort's Sonik 70 SG acoustic glass doors. The Sonik door range offers flexibility and is available in many configurations, in the case of the Cenkos specification that was a 70mm single glazed profile.
Contractors, M-Pact as Komfort "KRC partners" in Scotland, achieved project delivery by balancing and maintaining a low level of cost, with a fairly simple design and product approach.
The end result
This was a classic client project, a need for a beautiful interior design, with functional office and meeting room requirements, at a cost that met a defined budget. Working together, M-Pact and Komfort delivered exactly what the client; Cenkos needed. Whilst Komfort work on many projects each year the marketing focus is often on the big budget hero projects. This is a project that is the epitome of an unsung hero. A commercial project that simply had to deliver the right product at the right cost, delivered on time. The ultimate outcome a very happy client.