Customer: Geneity
Contractor: Apex Contractors
Architect: Barr Gazetas
Location: Hammersmith
Komfort Products:
*Polar Single Glazed,
Glass Doors
*For our new, enhanced single glazed system please see Polar 35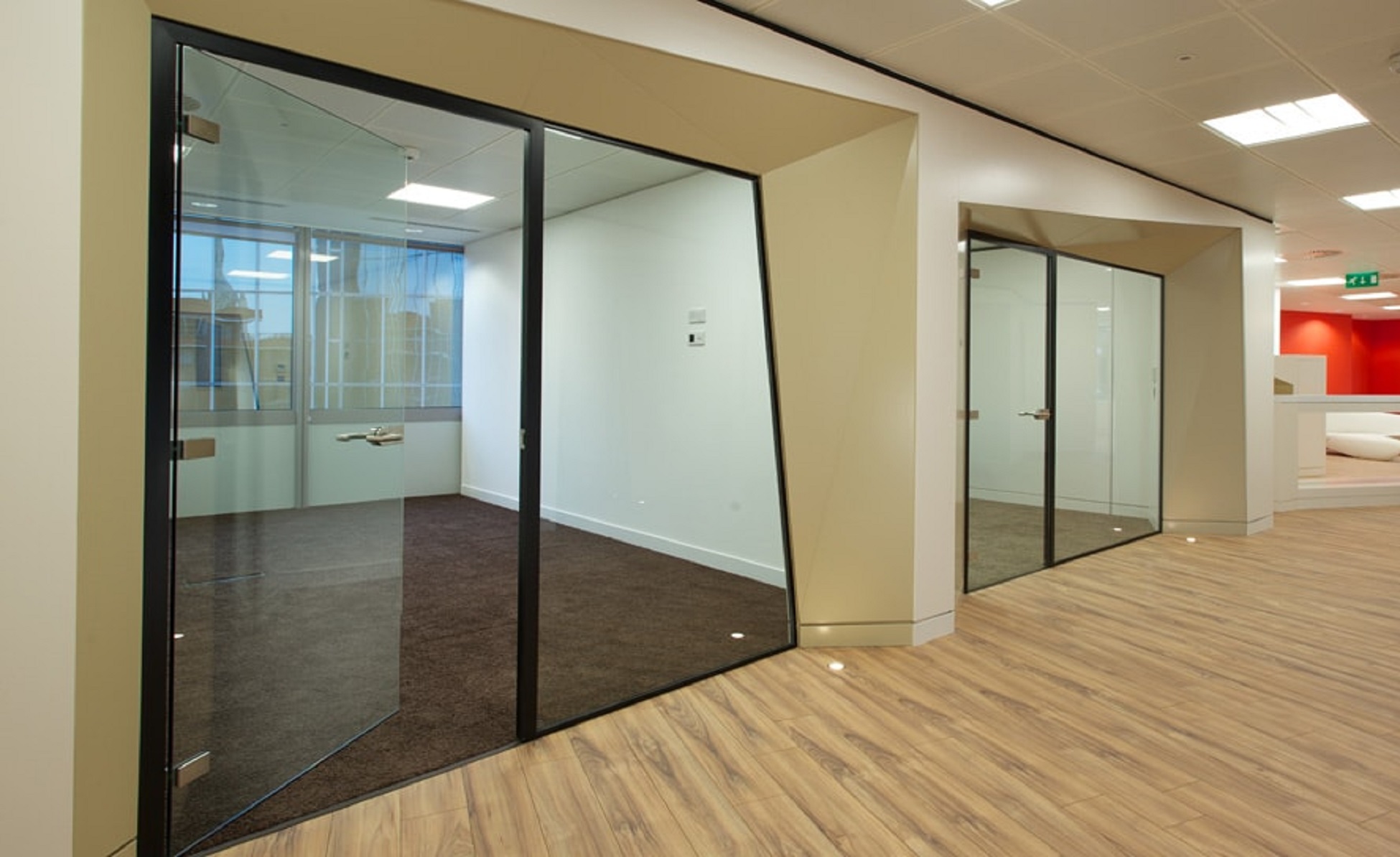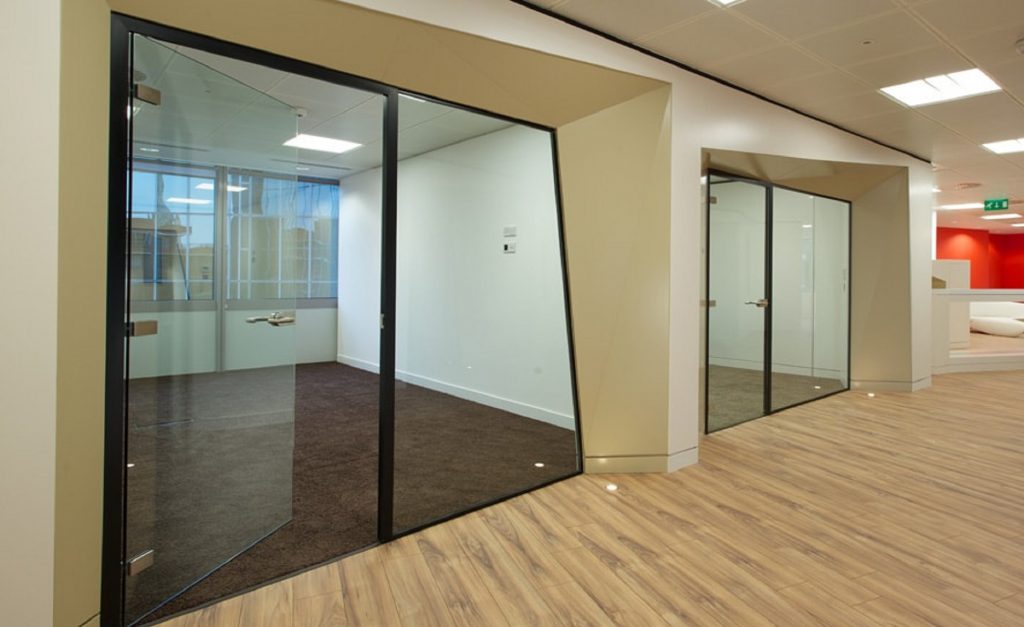 Background
Challenging building angles prove no problem for Komfort's intelligent solution.
Creating a vibrant space that catered for a varied mix of working methodologies amongst awkward building angles was the main brief for a two storey fit out of the new Geneity offices.
The aim of this project was to create a space that was modern and featured distinct working and common/break out areas.
The Building
The office, based in Hammersmith, had previously gone through a Category A fit out but new occupiers Geneity wanted a more modern interior.
The Brief in Brief
The main challenge to this goal was the building's difficult angles. For Barr Gazetas architect, Julie Heron, this presented an opportunity to make the most of this existing unusual design.
"It was felt that the fit out should read as a separate entity, sitting beside and weaving around the columns rather than amalgamating one into the other. This movement also afforded a way of dealing with the awkward angle inherent in the building's floor plan." The result was private office spaces with uniquely shaped walls.
Having previously worked with Komfort, Bill from Apex knew that they could deliver in terms of cost and service. "Komfort were competitive on price, plus our past history with them meant we knew that any work undertaken with them would work out fine."
Komfort's Solution
The challenge of how to make this design vision a reality fell to Apex Contractors Ltd., based in Bexley, Kent and sub-contractors, Macai. With such a specialist requirement, they decided to employ the expertise of Komfort to produce sections of shaped glass that would slot in next to wooden panels in each of the offices. This created, in the architect's words, 'monolithic elements', which work well within the whole interior environment.
The sub-contractor chose Komfort's Polar range, opting for single glazing with black aluminium channels. To complement this, full height glass doors, also from the Polar range were installed in each office. Whilst this glass and wood effect runs throughout the working office space, Geneity wanted to create a different ambience for their breakout areas.
The end result
"All of the technical drawings had been completed from a set perspective from the floor, so when it came to installation we had to factor this in, as it was much more complicated than our usual installations," said Bill Price, Project Manager from Apex Contractors. "This meant we had to engage carpenters to ensure we could work to the designs created by the architect. With so many different tradesmen on site at one time, we took the decision to give each carpenter their own section. This solution resulted in our sub-contractors working in a much more focused way, rather than trying to deal with the installation as a whole."
The complexities of this installation presented us with an opportunity to showcase our ability to come up with solutions that meet very specific demands of our customers and end users. By working together in the innovative way implemented by Apex, the project was completed on time and in budget.
Komfort Products Used
Please note that Polar 35 is our new, enhanced single glazed frameless system
Members and Accreditations