Customer Relationships Built on Komfort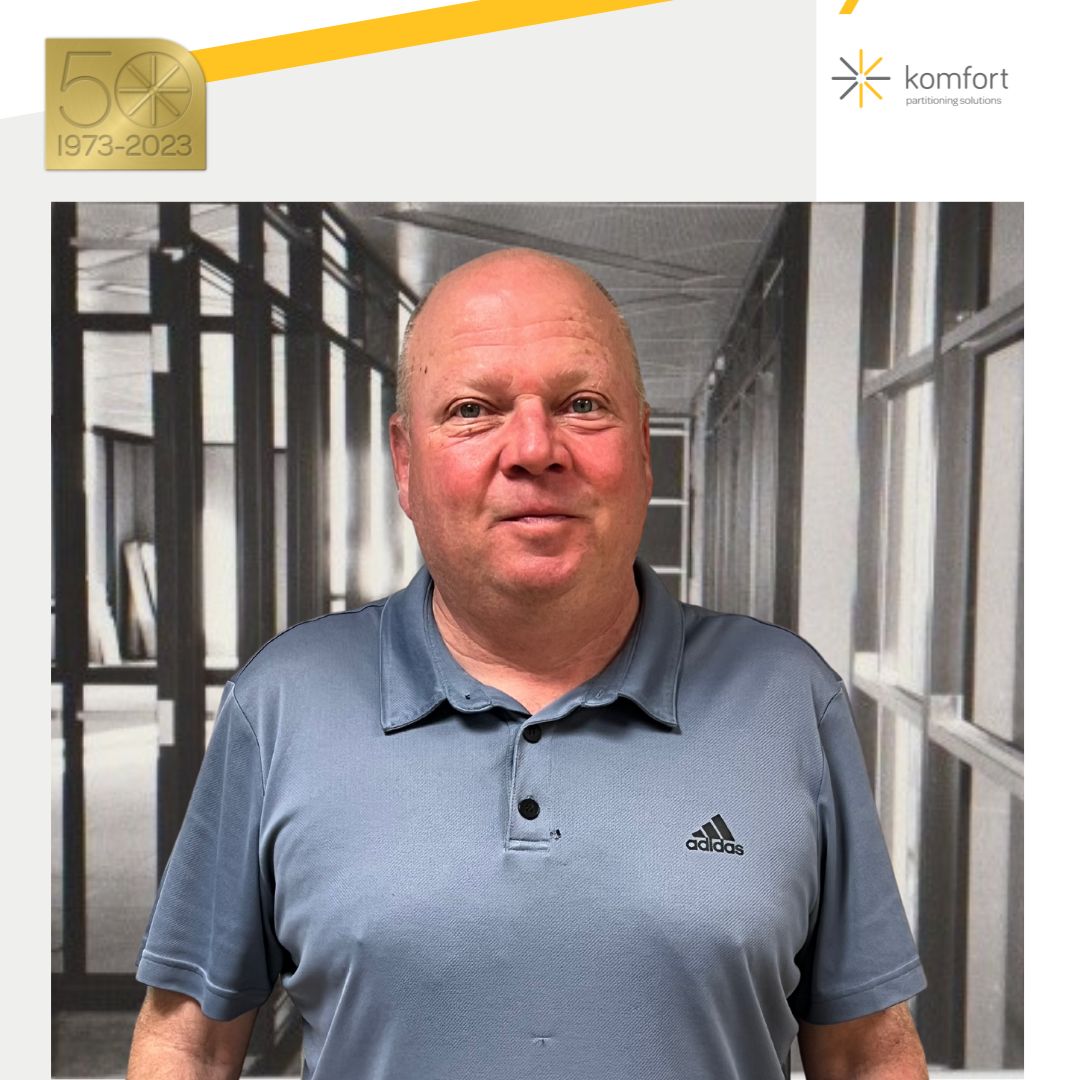 As Komfort Partitioning celebrates 50 years in the partitioning business, we caught up with William Kirkham, Managing Director of Service Group Interiors (SGI) and Komfort's longest standing customer.
William started work at SGI in 1980 and recalls much about the development of the partitioning marketplace during the early years, as well as key characters at Komfort over the decades.
William first met Barry Bates from Komfort at the PIA (now FIS) meetings, joining the Komfort Registered Contractor Network shortly after. Together they forged a strong working relationship that would stand the test of time. Half a century later SGI are still one of our most valued customers.
William told us "We have worked on many ionic projects with Komfort, too many to mention. Although the most memorable includes the Salvation Army New Headquarters, London SE1 (MC – Kier Southern) in 1998.

Also, Partitions Plus first major KM3 Project. Xerox, Denbridge (MC – Norwest Holst), which started in the mid 1990s, as a small £20K Polar project (developed on site with Mario Valentino), then ended up as growing to a £200K project, as the client liked the partition system so much.

I have always enjoyed working with the Komfort Team and appreciate their commitment to the  Komfort Registered Contractor Network, as well as their New Product Development (NPD). We continue to work closely with them on the development of their products, in particular the Polar range which is our 'go to' partitioning system."
Some Recent Service Group Interior Case Studies