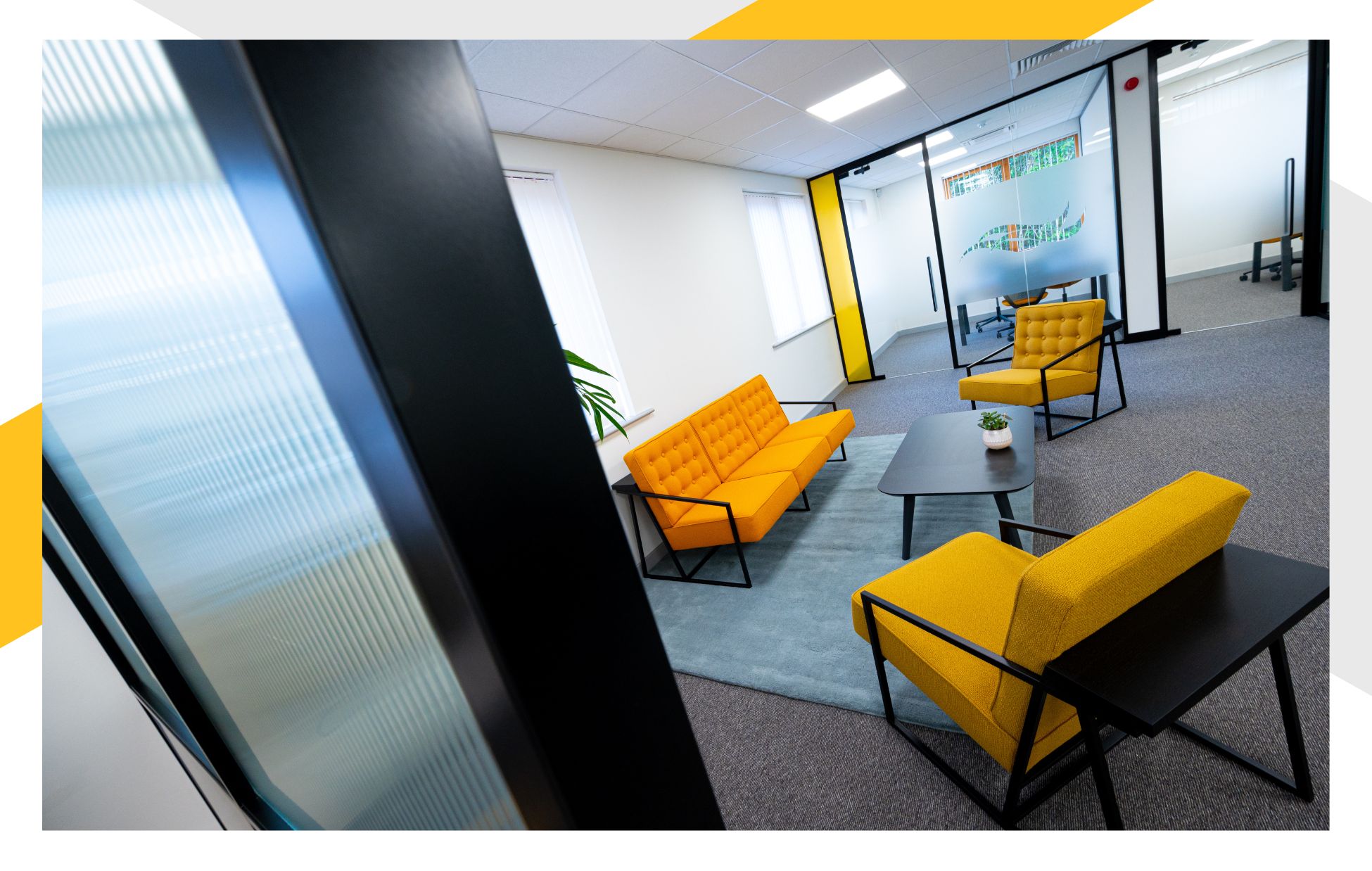 Background & Building
Amber River is a group of like-minded, values-driven people with a passion for financial planning. The business was launched in June 2019 with the aim of delivering best-in-class face-to-face independent financial planning and advice. It has grown rapidly and now consists of 13 independent advice business across more than 30 locations nationwide, with the new Colchester office refit representing an important part of that growth story.
The Brief in Brief
The client's request was to acknowledge the history of the personal client journey experienced in the business's previous office environment, but delivered within a new, modern, and unified space. This change was to signify a new direction of growth for their clients, without creating any feelings of disruption or unsettlement. The designed layout went through several iterations, with the final direction surpassing Amber River's expectations – especially given the tight timeframes the client asked both Neil Andrew Office Solutions and Service Group Interiors to work within.
It was also important to Amber River to work with and get directional support from local contractors and businesses to deliver the refit, from electrics, air conditioning, networking, walls, glass and manifestations, building close working relationships was vital.
Komfort's Solution
The project focus was in creating a journey for both clients and staff from the moment they arrive at the office door. From the new client welcome area being a relaxed and modern location, to a spacious office area to work from and into a dedicated flexible working and lunch area giving staff a space to socialise or work in the quiet, it was about creating this sense of space and optional separation without making it too obvious.
Much of this solution was enabled by the use of glass panelling and framing along with the full wrap-around glass friezes, which makes the office feel like a 'destination' rather than just a workspace. This particular design aspect is what really stands out in the project.
The design encompassed bold yellow within the Komfort glass partitioning, 600 Series Kross Glaze.  Komfire 100 was also used for acoustic divisional walls and to seamlessly integrate with the minimalist Polar 30 glazing and glass doors.
The end result
Amber River now has an office geared for growth, that also allows the business to continue refining its visual identity as they evolve. It is also a recognised achievement for the staff given the levels of change they had to experience in a short space of time.
This was a true team effort which has resulted in creating a noticeable change in spirit and morale within the business with Amber River believing that it is absolutely the newly designed environment that is enabling this.