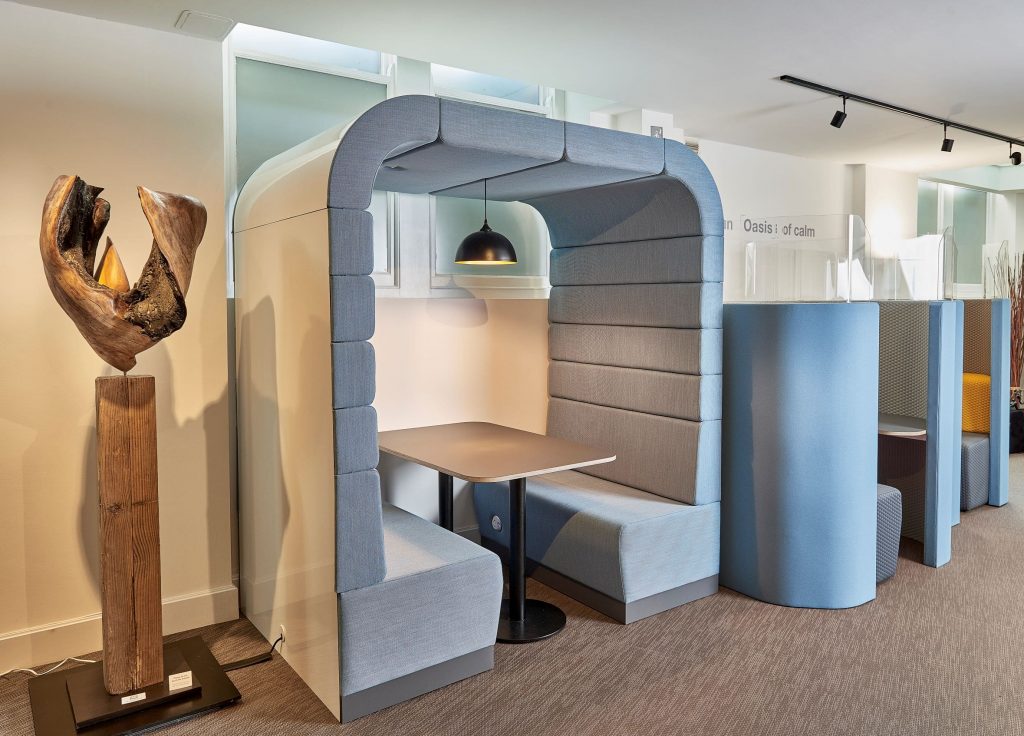 Are office pods and booths the future?
There's no doubt that the way we work has changed considerably over the past few years, and it's influenced the layout of our offices. Partitions, office pods and booths to separate our workstations have become the norm, but are they here to stay? Being able to adapt office layouts to suit shifting demands certainly has its benefits – these reasons, and more, are why booths are the future.
Perfect for productivity
Designed for collaboration between small teams and productivity, office pods are versatile and provide different ways of working depending on the needs of the business. From private meetings and one-to-ones away from the rest of the office to a place for individuals to work if they need quiet time to complete a task or an opportunity to take calls where you won't be overheard or disrupt other workers, pods provide a range of advantages for busy offices.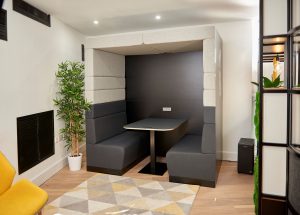 Fewer distractions
Noise from colleagues can be a distraction for others in the team, so having the option to work in a separate space can be a benefit when it comes to productivity and focus. However, being able to collaborate, whether it's brainstorming for a project, catching up on the progress of a task or having team meetings, is essential. Pods and booths allow for easy communication and work for a range of collaborative needs.
Adaptable systems
Not only are pods of benefits to individual and group work, but also to the business's bottom line. These free-standing pods sit directly on the floor of space so can be very easily assembled and moved to a new area or position. The design of these systems means they can be used time and time again and can withstand the demands of office relocations and redesigns.
Options to suit every business
From solo pods that are designed for productive working for individuals to social booths that are ideal for breakout areas to catch up with colleagues and enjoy time away from the computer, and phone booths for client or personal calls, there is a broad range of office pods and booths to choose from to suit your business requirements. Office pods and booths of all sizes can be tailored and customised in other ways, such as adding technological features such as mobile booking systems, video conferencing tools and infrared sensors.
The flexibility of office pods makes them a great addition to any business premises, and the advantages they offer mean they're here to stay. To discuss the designs and options available, contact our team today.