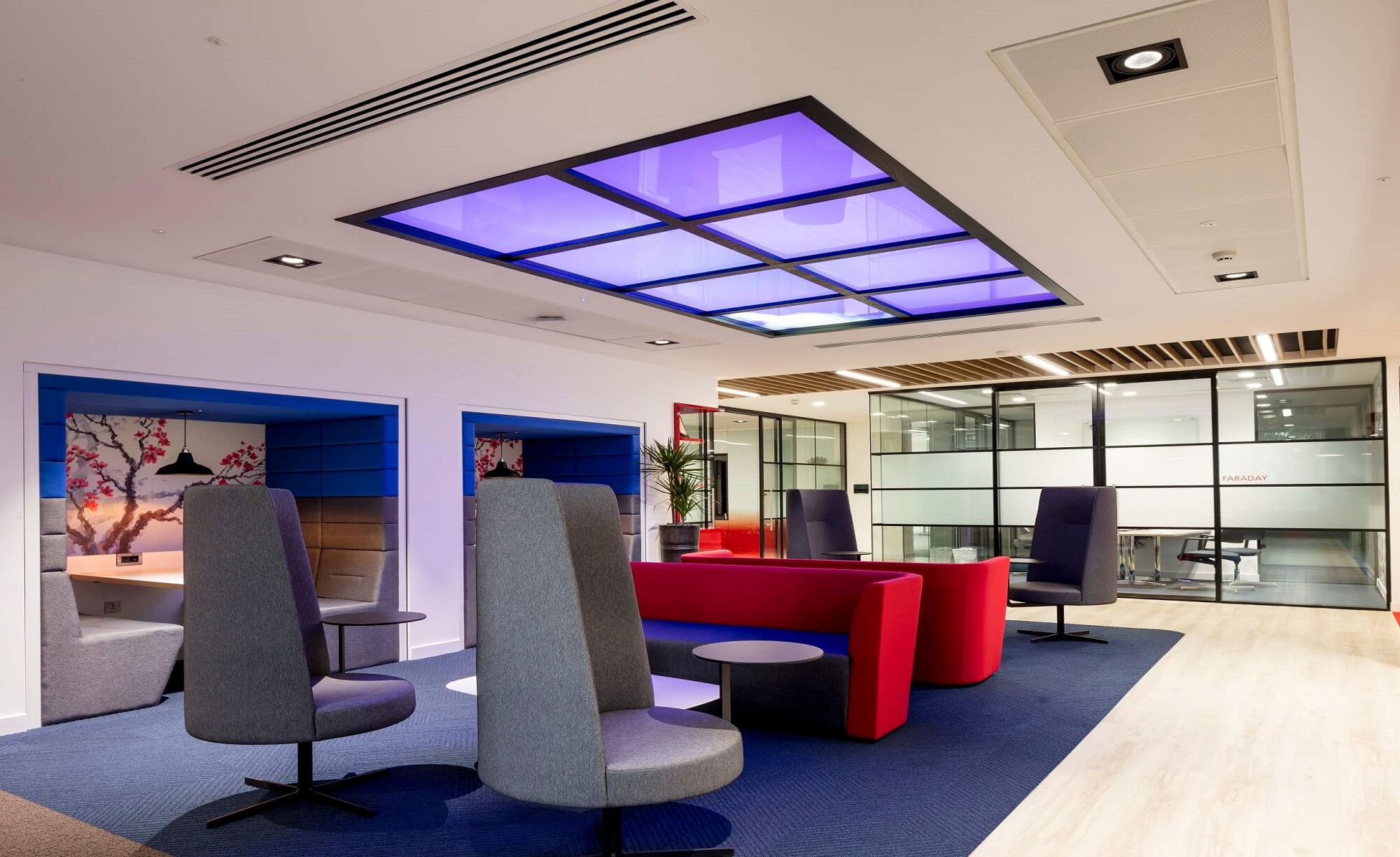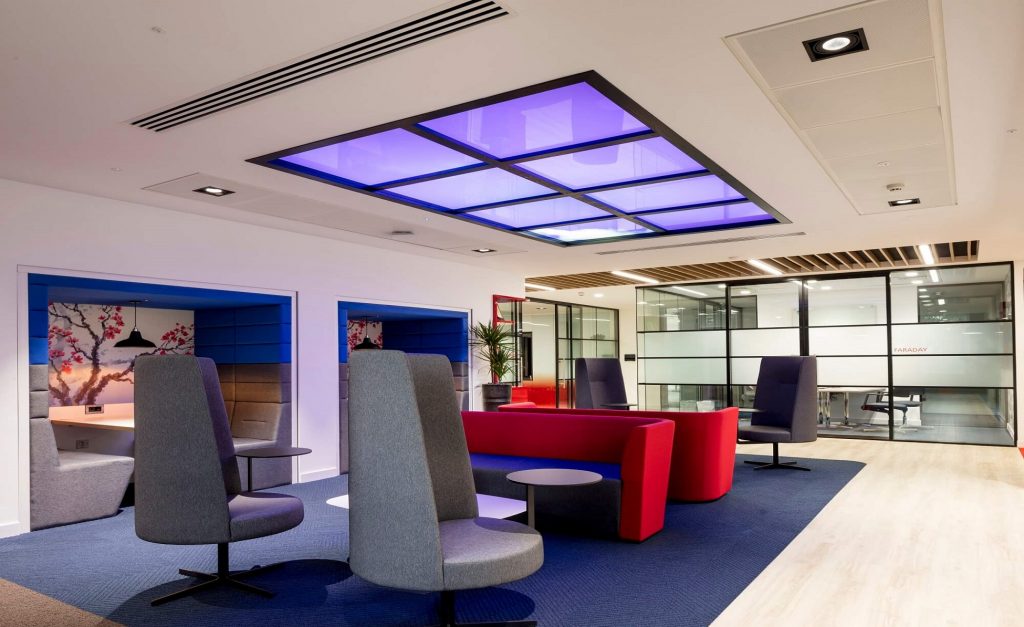 Background
Otsuka are a large International Pharmaceutical company and wanted each of their headquarters to match their dynamic, successful and innovative business culture. Originally from Japan, Otsuka have expanded across Europe and have 174 factories worldwide, and employ over 40,000 employees in 23 countries. Komfort were appointed to assist with the refurbishment of Otsuka's headquarters in Wexham.
The Building
The Wexham headquarters cover 23,000 sq feet and are located in Slough, North London.
The Brief in Brief
In 2017, Blue Jelly won the bid to design and fit-out Otsuka's headquarters in Wexham. As part of the refurbishment, Amadeus were appointed as the sub-contractor, who recommended Komfort to design and manufacture sliding doorsets on the meeting rooms.
The brief was high-spec with a focus on the aesthetics to create an innovative and inspiring environment with high tech gadgets, lighting and feature components to make the best use of the space and natural light.
Komfort's Solution
To meet the client's requirements of wanting sliding doorsets rather than pivoting doors on the meeting rooms, Komfort's Sonik Slide doors were installed. This project was a great opportunity for us to use Sonik Slide as our new acoustic pocket double glazed sliding door, which can be specified as a single or double door set within its own unique frameless glass. On this project, Sonik Slide double door sets were specified and installed.
Sonik Slide has been designed to focus on ease of installation and to allow light to flood through the workplace whilst ensuring high acoustic performance is maintained.
The end result
The project was completed in 12 weeks and the outcome was an inspiring, professional and flexible working environment. The offices featured impressive bespoke rear projection skylights/ acoustic booths, 100-inch Microsoft Surface touch screens, an 'Innovation Zone', electrically retractable walls and much more. We can confidently say that the new headquarters certainly match the innovative business culture of Otsuka.
Members and Accreditations