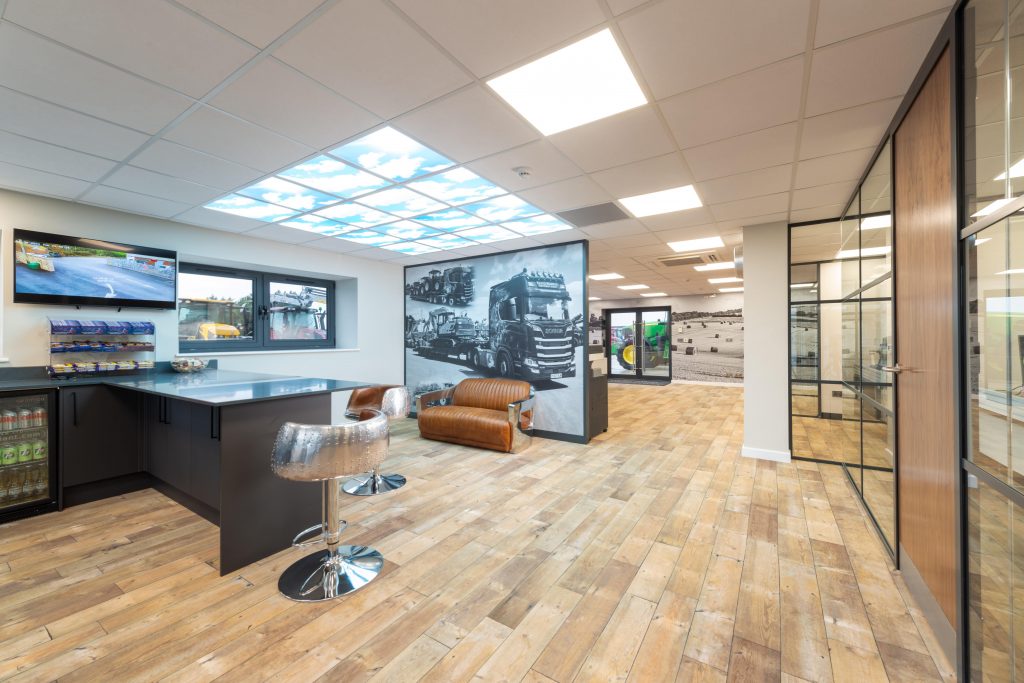 The death of the open plan office?
The open plan layout has been praised for years for its versatility, improved traffic flow and brightness. But since the pandemic, the need for privacy, acoustic control and a safer way of working alongside others has resulted in commercial property owners needing other options. With regulations, safety and staff happiness in mind, is the open-plan office a thing of the past?
Flexible spaces could be the solution. A hybrid of open plan working and private spaces, flexible offices enable businesses to choose layouts based on the needs of their staff and gives employees a choice of where they work based on whether they want peace and quiet, or collaboration with colleagues.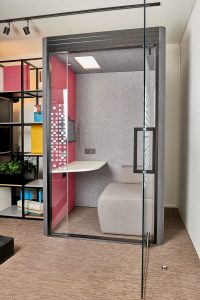 Office booths are helpful in sectioning out an open-plan office, creating pockets of privacy and areas for collaboration. From social booths to solo pods to enhance productivity, booths make an open plan layout work for your business' needs and can be adapted as those requirements change over time.
Likewise, moveable acoustic partitions make for comfortable working that keeps noise to a minimum and allows for flexibility in terms of where work areas are located. When strategically placed, acoustic partitions deaden the sound of conversations so staff can work productively.
Open-plan offices still offer multiple benefits – they allow for a more vibrant, collaborative environment and they're visually appealing too. But businesses owners looking to maximise the space they have should consider making their open-plan layouts more flexible so that staff can choose where they want to work based on what they need to get done, whether it's quiet productive time or interaction. What businesses need to focus on is creating spaces where people want to work, especially since the pandemic were encouraging employees back to the workplace is proving more challenging, which may mean choosing movable solutions that allow for experimentation.
Office pods and booths, along with movable partitions, allow for testing and can be adapted to suit the ever-changing needs of businesses. To find out more, explore our range of adaptable pods and partitioning.