Why adaptable spaces are so important
How we divide spaces has always changed, evolved and developed and never more than in the last couple of years. More recently, there has been a particular focus on adaptable spaces and systems.
Before we explore why adaptable spaces are important now and look into how we design around this, let us first establish what adaptability means to us in the workplace. Each of us will likely have a slightly different variation of adaptability, but common themes include working without boundaries and spontaneity, such as encouraging impromptu activities. The fluidity of adaptability should encourage design to be responsive to user needs dependent on mood, activity and even the weather – ultimately allowing control of our environments.
Adaptation is driven by change, and we have all undergone significant changes following the recent global pandemic. For many, this drastic shift has led us to expect more from the workplace, and rightly so, we are no longer willing to make so many sacrifices for our wellbeing and happiness.  
Below we have outlined some of the key influences which have led us to need more adaptability in our lives, specifically the workplace.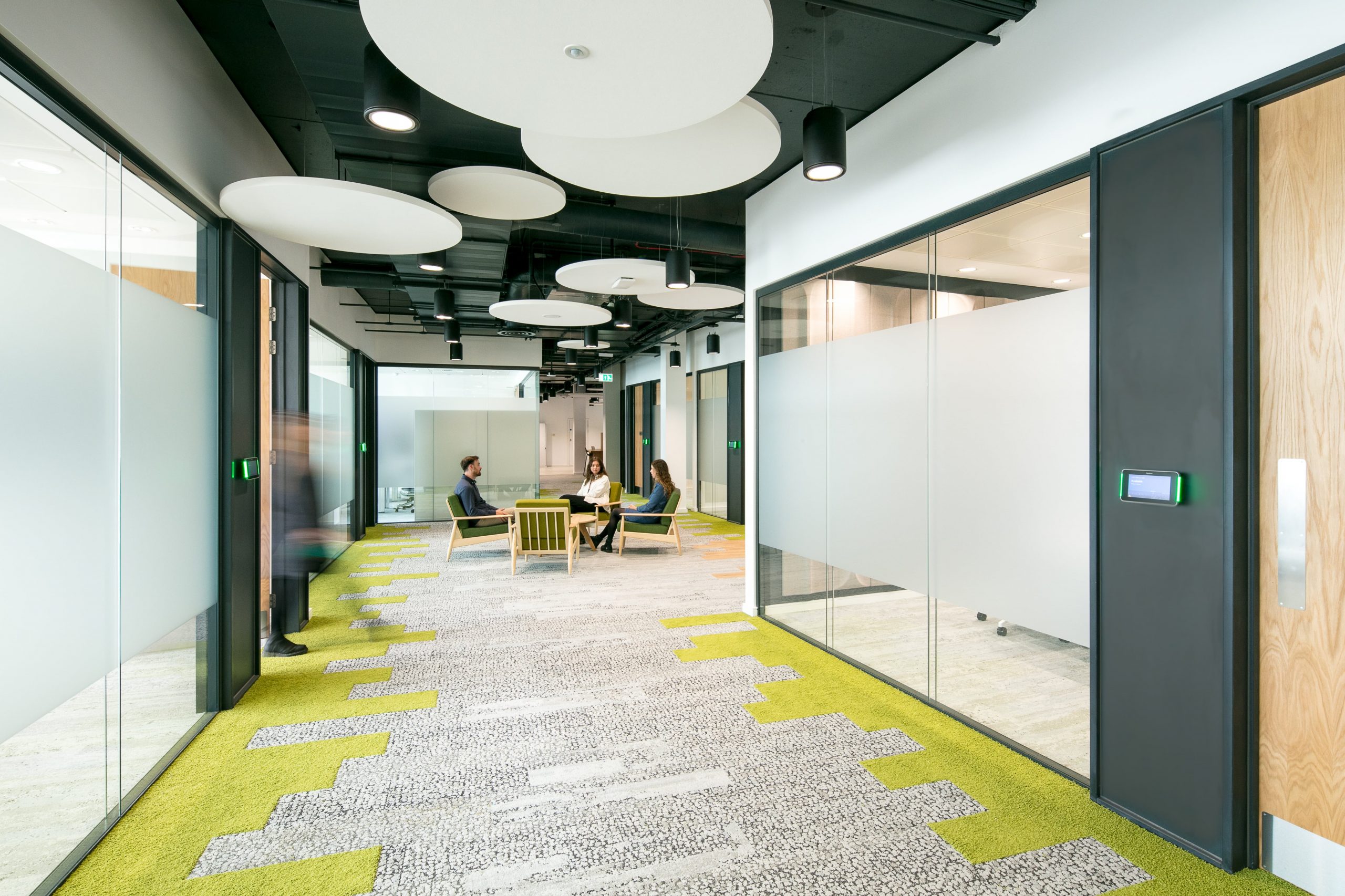 The pandemic changed it all
It is important to address the pandemic, but more so how it has changed our expectations, routines and outlook on how our environments benefit us.
If anything, COVID has taught us to adapt and gave us a glimpse of a different, perhaps better balanced, way of life. Coping with the pandemic (and learning to live with it) has increased our social and economic demands. We don't want to or need to work in cold and uninviting spaces; the last two years have proven this. We need creatively divided spaces to maximise wellbeing, natural light, and creativity.
Our need to adapt throughout the pandemic demonstrated how our buildings, as they stand, can't adapt effectively. Many have undergone temporary changes to their workplace to make it a safe environment, and now more permanent measures are being taken. But with these changes, needs a new approach and understanding of how spaces need to work for their users.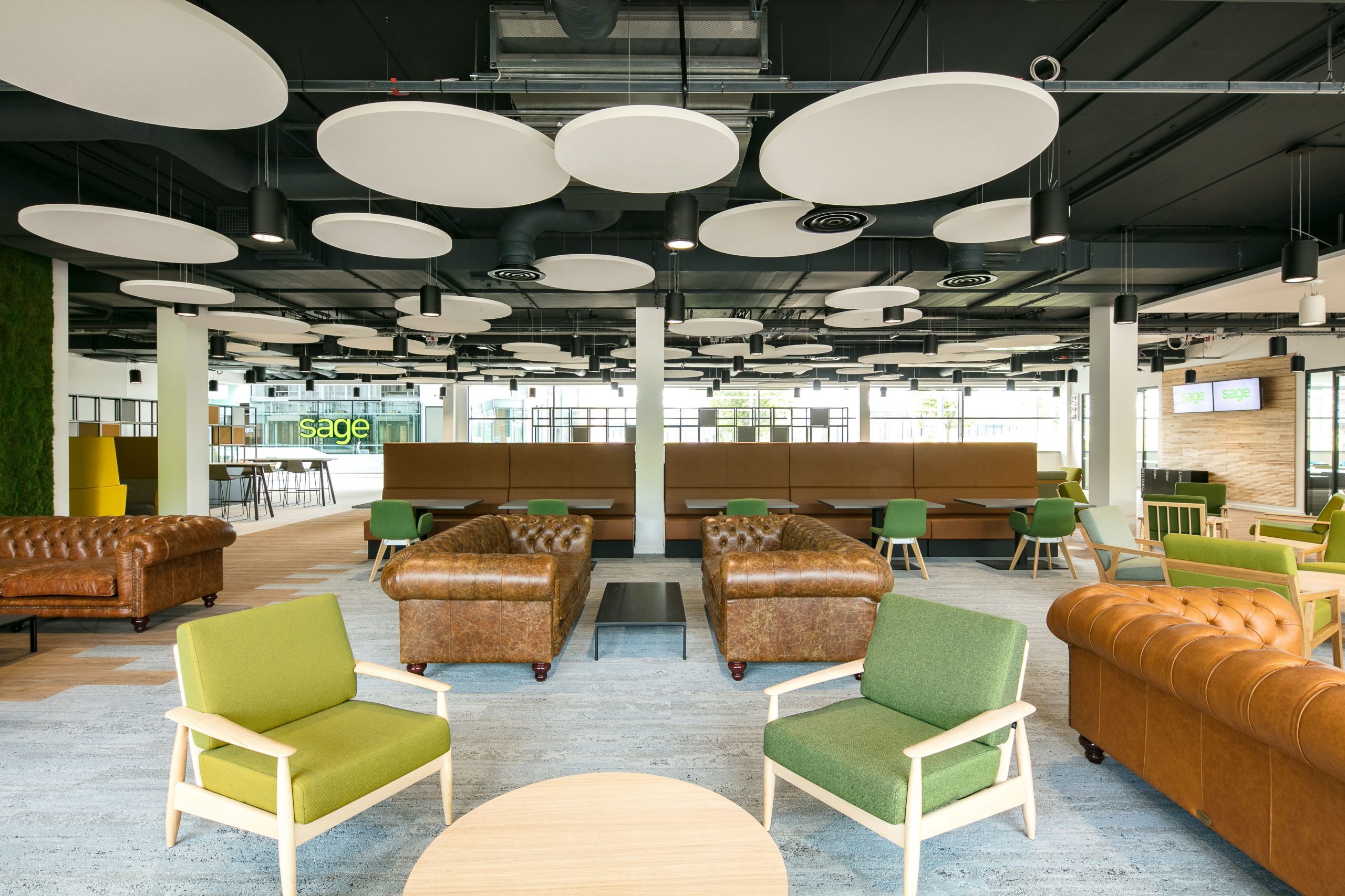 Our homes have taught us new behaviours 
Having spent so much time at home during the pandemic, many do not want to return to the office full time. We have formed new habits and behaviours by working in our places of comfort. Each of us having a dedicated place to eat, relax and study throughout the day in close proximity. Our homes are designed around us, so they teach us a lot about our audience, how we interact as individuals and a group, and how to make the best use of space.
However, for designers, it is important to remember that the lines between the office and home shouldn't be blurred too much for most individuals.
The need to remove the fear of uncertainty 
Offices are a significant investment for companies and post-Covid, things have had to change, and in many cases, offices and spaces have had to be completely redesigned which has led us to fear what is to come in the future. Could another shift like this happen again, but in a different way? 
It is important to mention that the fit-out world has also changed a lot – especially within commercial spaces due to multiple industry crashes over the years. Leases for offices are now much shorter due to people being uncertain of the future – leases used to be 25 years, now they are more like 5 years. 
These events have taught us that our environments need to be more flexible and adaptable to safeguard us for the future. 
Let's improve our wellbeing
There is so much research into how our environments directly impact our wellbeing and it is refreshing to see the 'user' being placed in the heart of the design process. 
Our health and wellbeing are vulnerable to our environments and stressors around us, and for designers this can be used to an advantage. For example, research has shown that cooler spaces should be used for collaboration and warmer temperatures for focus areas.
When designing, we need to allow for adaptability in the space to accommodate different moods, activities and personalities. Flexible working has also proven more efficient, allowing us to be mobile within our own spaces.  
Think of the planet 
There is increasing pressure from the government, supply chain and end-user to be more sustainable in our designs. With just 10 years to reduce our global carbon dioxide output by 45%, we need to shift our traditional ways of thinking and keep an open mind to ways of being more sustainable.
A report has established that it takes between 10 and 80 years for the benefits of a new energy-efficient building to compensate for the carbon emissions incurred during its construction. This statistic demonstrates the importance of adapting our existing buildings rather than building new ones. Adaptable buildings have the potential to use the same amount of space more efficiently than traditional buildings, meaning they help reduce waste and encourage reuse and recycling.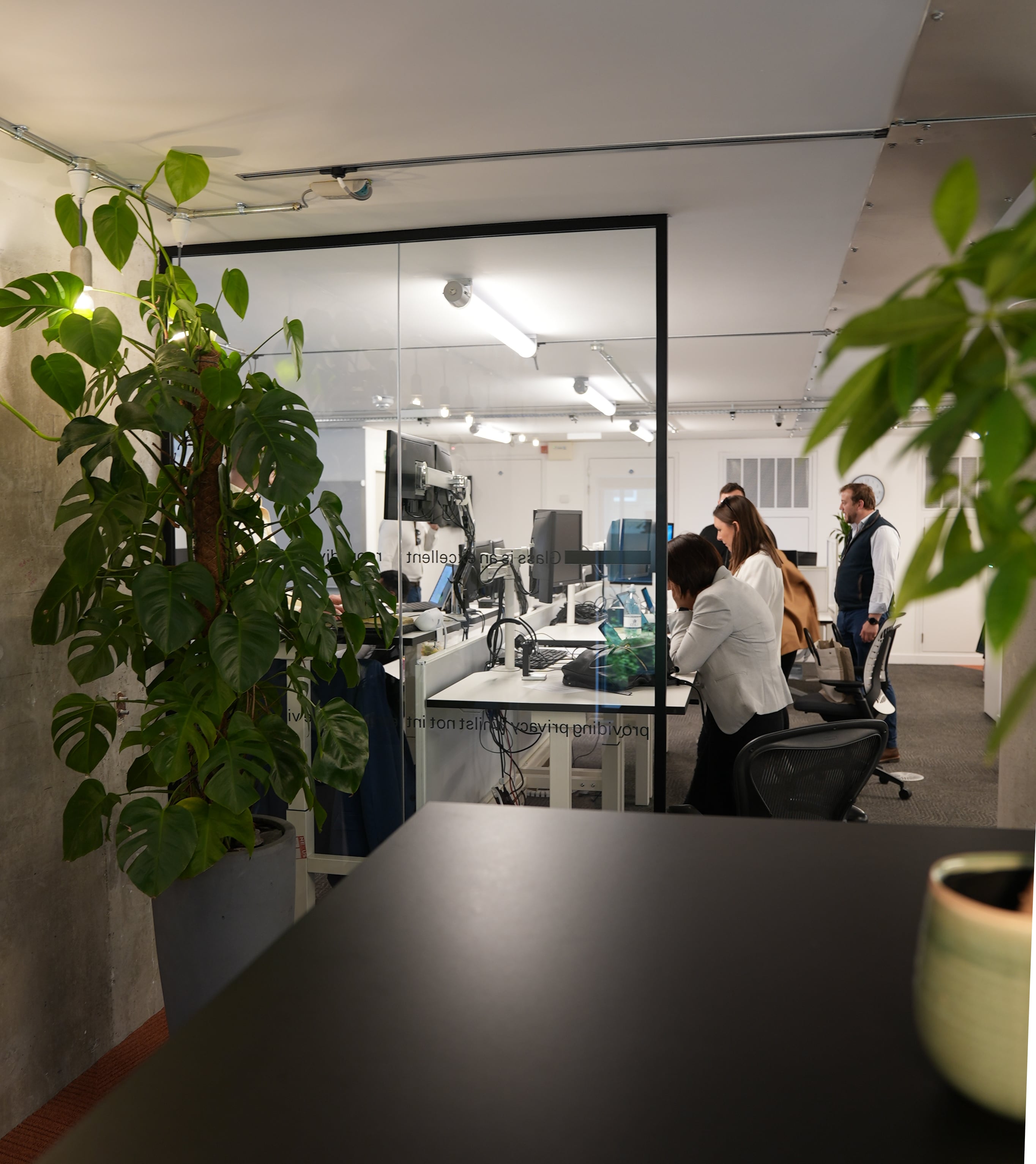 We all need to save money
Ensuring our spaces are adaptable by integrating systems that can be reconfigured to meet different requirements will hugely reduce the cost of future designs and help better utilise the space.
There are also tax benefits to using these types of relocatable systems. They are tax-deductible which is a massive benefit to the end-user – you can read more about that here. 
Now that we have touched on some of the elements of why adaptable design is so key to our futures, how do we plan on meeting this requirement?
For adaptable spaces, we need adaptable systems. Systems that will support our future growth and change as we do. Here are a couple of points to think about: 
Systems that are easy to install and demount – think of screws not nails. Most partitioning systems are demountable to a certain degree. The trackwork can be unscrewed and reused for the same or different purposes. You can view Komfort's full range of demountable partitioning systems here.

The systems must be very robust to withstand the changes and this is where a fabric first approach is fundamental. Systems need to be sturdy, looked after and treated with care. 

It is a good idea to consider free-standing systems. Komfort has recently introduced the Kube range, a series of pods and booths which are designed to accommodate future change. The systems can be assembled and dissembled in a very short time frame and can be used time and time again as they stand directly on the office floor with no base.
In essence, adaptable spaces reflect thoughtful design – considerate of people, the environment, the economy and future change. As a designer and manufacturer, Komfort is excited to be a part of this changing world and forward-thinking design that encourages a more flexible and adaptable living. 
For a more in depth conversation and learning opportunity on this topic, register to our latest CPD 'Adaptable Spaces and Systems' recently accredited by RIBA. 
Komfort's RIBA CPD Seminars
Komfort are currently offering the below RIBA accredited CPD seminars. If you're interested in registering or finding out more information, please contact the the relevant Project Specification Manager below.