Introducing Polar 54 – Slim Glass Partitioning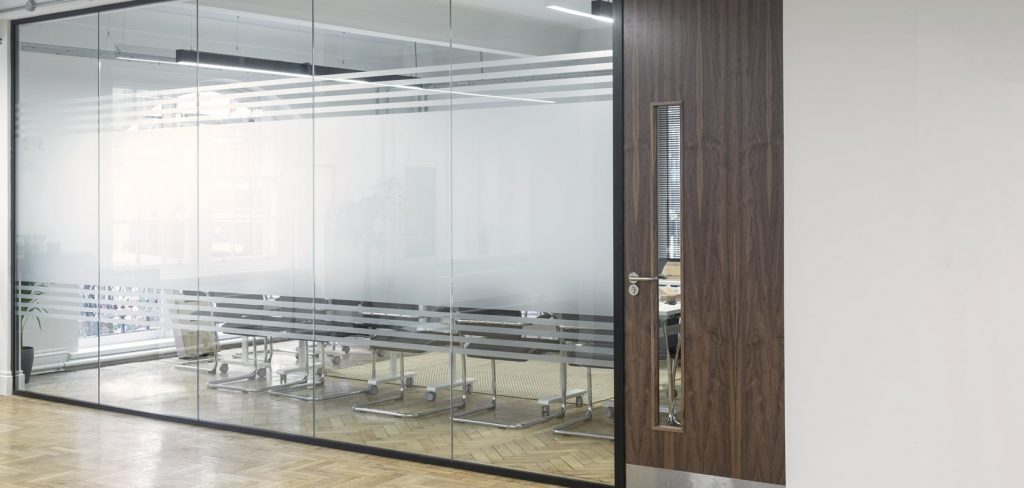 Slim glass partitioning offers the perfect solution for businesses to conserve the limited space they have, particularly in the big cities' where office space is valuable. In central London office space take-up is now at its highest level since 2014. It is therefore essential that each company utilises their own space to its full potential.
In comparison to conventional partitioning solutions, the sleek design of slim partitions reduce the waste of square footage, offering companies the opportunity to allocate the space to other more practical uses.
Minimalist Design
Alongside space saving benefits, slim glass partitioning provides the opportunity to form a minimalist design due to the subtlety of the structure. Minimalism is a growing trend many designers have recognised and aims to create a calm and creative environment.
Natural Light Exposure
Slim glass partitioning also creates a sense of space allowing maximum flow of natural light into a room, which research shows is key to employee's productivity levels.  The simple aesthetics of slim line partitions will offer an abundance of versatility benefits for any designer and not to mention the low-cost maintenance which all businesses will appreciate!
Komfort Slim Glass Solution – Polar 54
To meet the demands of both today and the future, Komfort have developed Polar 54, our slim glass partitioning solution.  The structure blends functionality and high-end design, whilst helping businesses best utilise their office space without compromising on performance and robustness. Read more about our Polar 54 system here.
Interested in our Slim Line Partitioning? Contact us.